This past week, we have been very busy preparing our team and car to compete at the 2018 Tour de Forest Rally held in Olympia, WA this coming weekend. DirtFish Drivers, Sam Albert and Michelle Miller, will be competing in the DirtFish-built Limited 4WD Subaru STI. Following a 4th overall finish at Idaho Rally, there were minimal things to fix on the car, but with the help of Rocket Rally Racing in Squamish, BC and our dedicated team of mechanics working long hours, the car is refreshed and ready to rock at Tour de Forest! Also competing at Tour de Forest Rally will be Subaru Rally Team Drivers, Patrik Sandell and David Higgins, as well as DirtFish alumni's Kevin Walsh and plenty more! As an added bonus for the fans, we will be running one of our Subaru BRZ rally cars as one of the course opening cars throughout the weekend!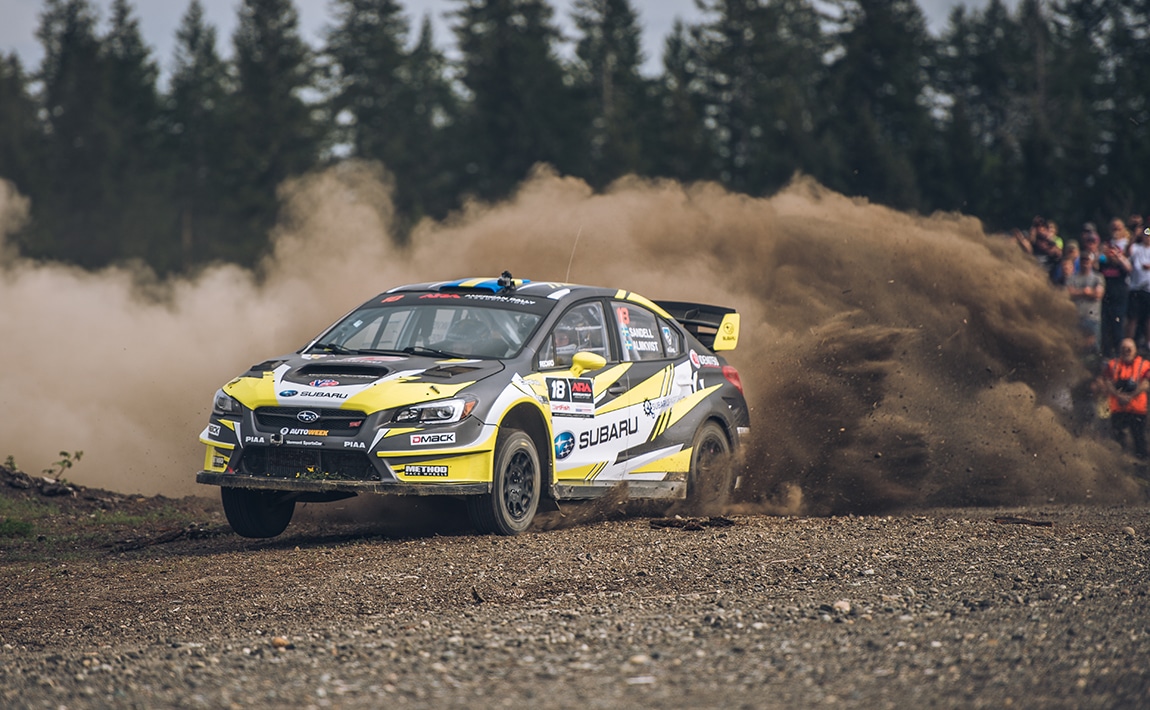 DirtFish is very excited to be the presenting sponsor of the the inaugural running of Tour de Forest, where our team will be busy BBQ'ing all day Saturday! Hot dogs (with condiments of course), chips and drinks will be available for everyone! You won't be able to miss our team hollering over the megaphone, kindly asking for donations for the four charities that we work with. Every person who makes a donation will be given the opportunity to do a Half Day of Private Training with 2018 ARA Champion, David Higgins, this week at DirtFish! Thanks to the fans generous donations, we were able to raise an amazing amount at Olympus for Seattle Humane Society, Pushing Boundaries, Conservation Northwest and Encompass, and we would be ecstatic to double that at Tour de Forest! We will also be selling retail with some brand new hoodies, so be sure to stop by and check out our merchandise!
Come one, come all to 2018 Tour de Forest! Remember to bring cowbells and lawn chairs and be ready to cheer on all of the competitors. We look forward to seeing you all there!
Visit the Tour de Forest Rally website here: www.tourdeforestrally.com
Get the Spectators Guide here: www.tourdeforestrally.com/spectator