Red Bull GRC LA Post Race Re-Cap
Motorsports | September 24, 2015
The Red Bull Global Rallycross double-header this past weekend was an impressive event to say the least! Set out at the end of a pier in the Port of Los Angeles, the track layout and fan experience was by far one of the best all season. RBGRC worked hard to layout an exciting track for the drivers with elevation changes, a large dirt section and a high-flying crossover jump all in a very scenic location.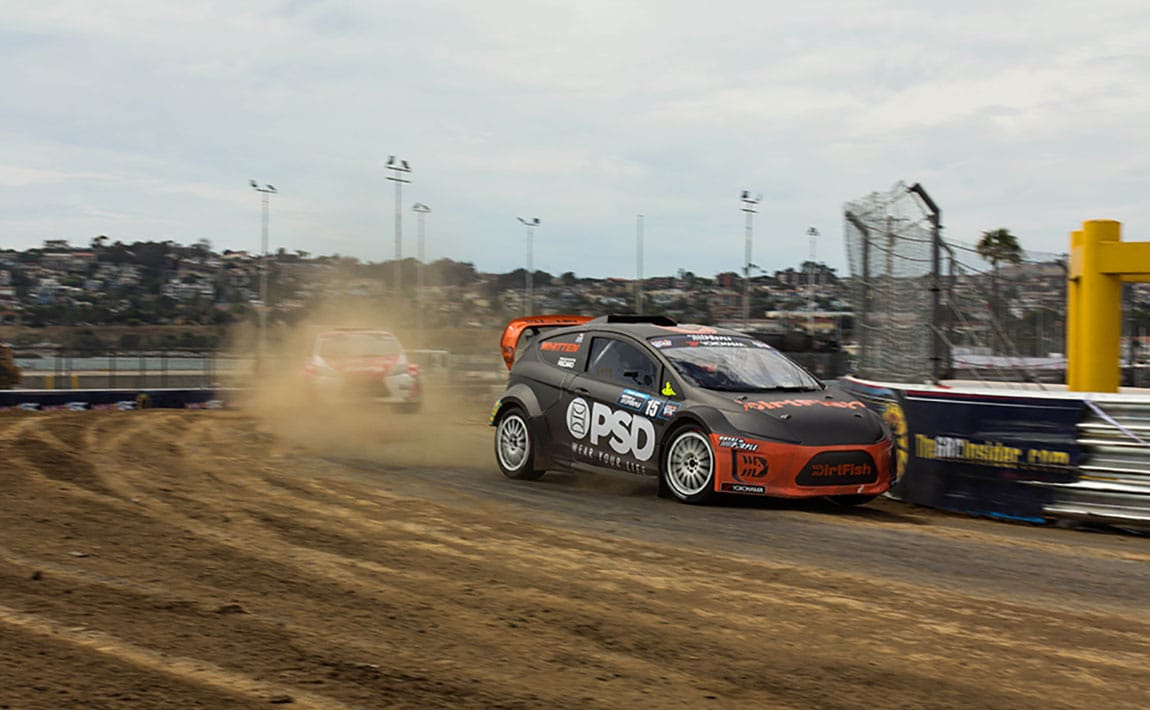 For Tanner Whitten and the DirtFish team, the weekend was full of highs and lows throughout. On Saturday, Tanner was on point, throwing down some fast lap times and even getting 1st and 2nd in the heat races, putting him in a good starting position for the final! For the DirtFish team, the final was over just about as quick as it started; Tanner was on the inside with Alex Keyes and Alejo Fernandez to the outside heading into the first corner- Fernandez turned into Keyes, forcing him to push Tanner into the wall, breaking parts of the front left suspension and ending his race.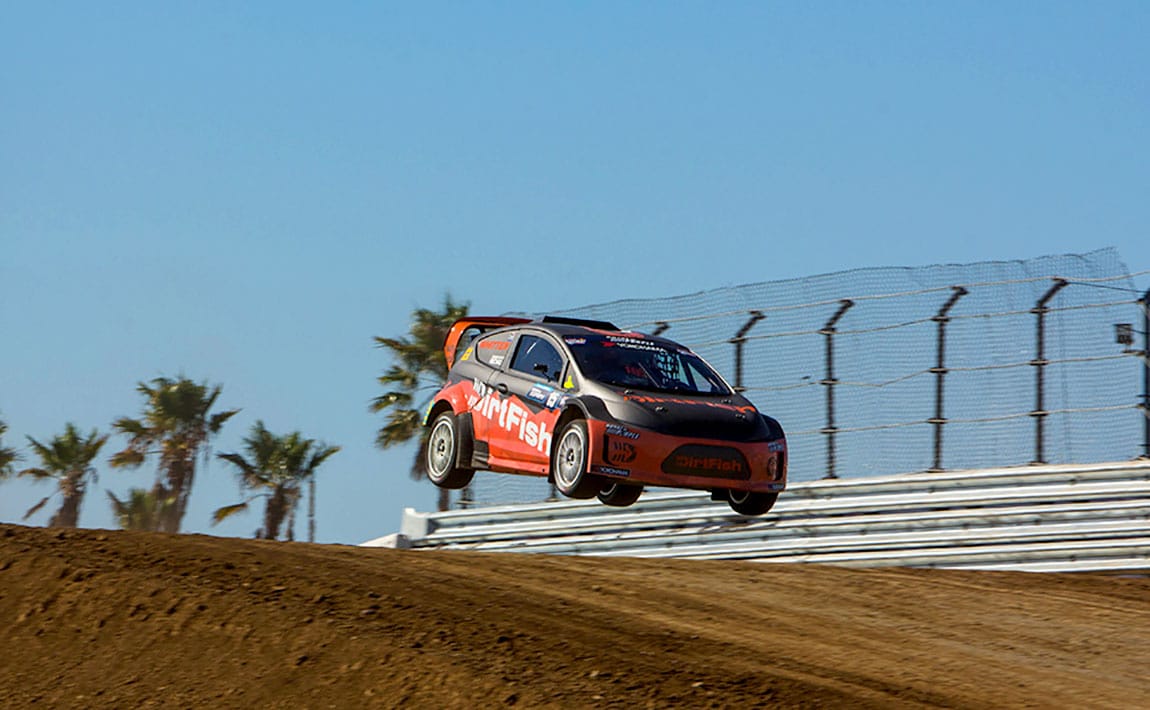 Sunday started out in similar fashion to Saturday, with Tanner showing he's not playing around by placing 1st and 2nd in the heat races, putting him in another great starting position for the final. Tanner got the whole-shot and was able to hold onto the lead for the first couple of laps battling with Austin Cindric for the lead. Lucky for Cindric but not for Tanner, Cindric took the Kobalt Tools Joker lap and got out ahead and was able to hold onto that lead until the end. Due to a small mistake halfway through the race, Tanner dropped back a couple more positions, but was able to hold off Conner Martell all the way to the end of the race, ending up walking away with a 4th place finish.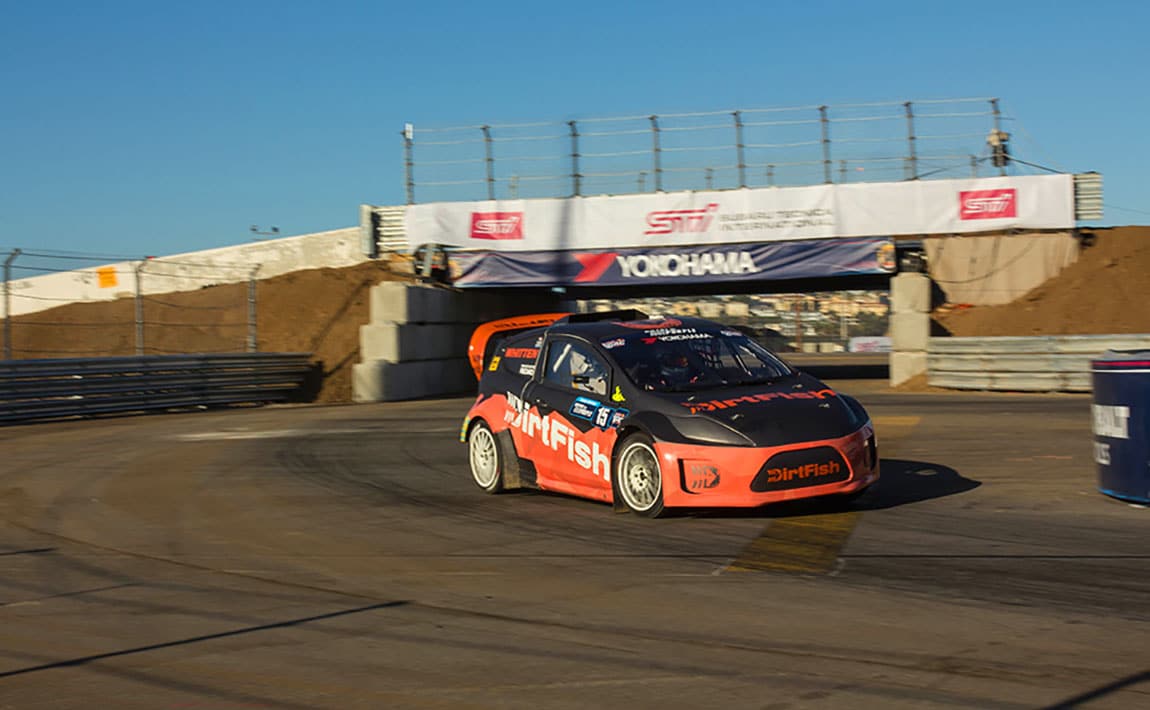 Although the DirtFish team is now virtually out of the running to win the 2015 championship, the event in LA wasn't a total loss. With Subaru Tecnica International being the presenting sponsor, the exposure for not only the Red Bull Global Rallycross but also DirtFish was unparalleled. STi brought out an amazing collection of Subarus for display, alongside legendary cars like Richard Burns' WRC99 rally car and Travis Pastrana's Rally America championship winning car. DirtFish provided one all-wheel drive school car STi and one rear-wheel drive school car BRZ, which are used daily in our rally and rallycross programs here in Snoqualmie, Washington. It was an amazing opportunity and a very well put together display.
If you weren't able to make it out to the race this weekend to check out the collection of Subarus, all 14 cars will be on display for Subiefest at Auto Club Speedway in Fontana this coming Saturday, the 19th. Be sure to make it out to that event if you can!