Los Angeles, CA (April 4, 2017) – Red Bull Global Rallycross will make its long-awaited debut in Indianapolis on July 8-9 with a brand new event at Lucas Oil Raceway. Red Bull Global Rallycross Indianapolis will kick off the second half of the series' 2017 schedule, hosting the seventh round of this year's championship.
"For years, we have been asked when Red Bull GRC would come to Indianapolis, and we're proud to make our debut in the city this July," said Red Bull GRC CEO Colin Dyne. "Indianapolis has an incredible racing heritage, and many of our competitors call the area home. We are excited to bring a brand new form of racing to the city, we're expecting an impressive first event in 2017."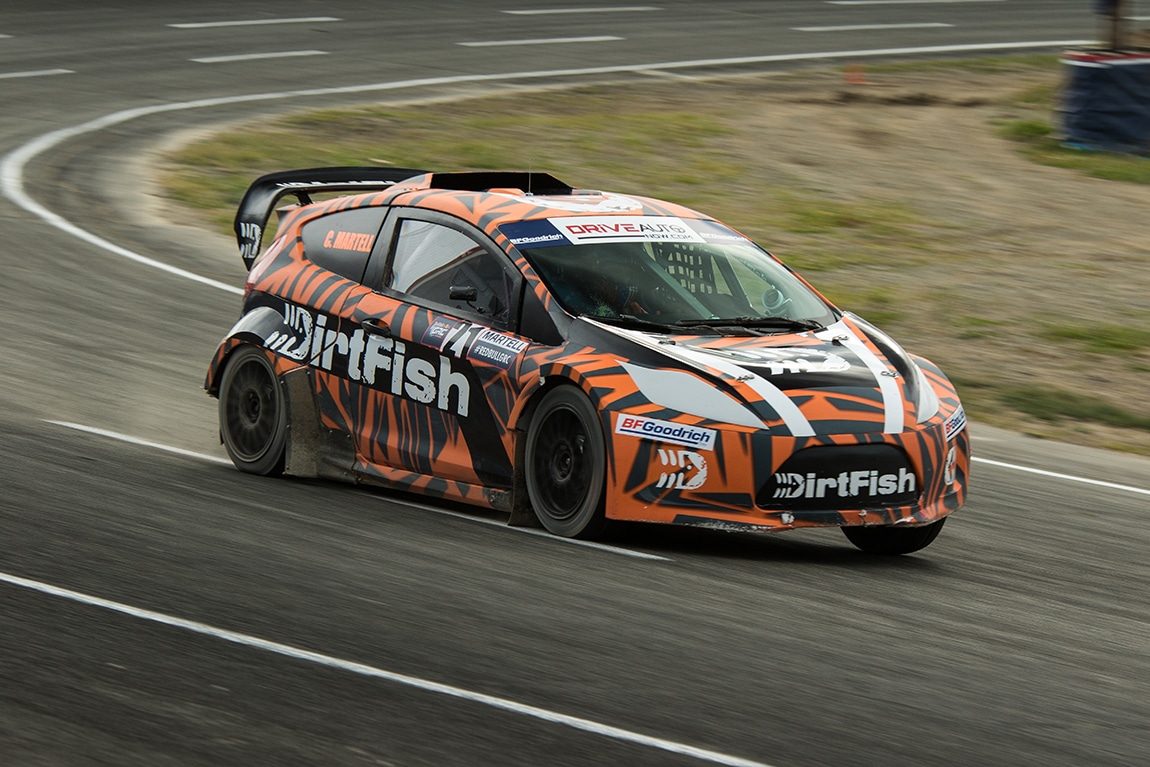 The Lucas Oil Raceway layout will see drivers start on the backstretch of the oval, charging through oval Turns 3 and 4 and hitting full speed in front of the grandstand. After continuing into oval Turn 1, drivers will cut left into the infield before taking on a left-right combination that sends them the opposite direction up the pit lane. Here, drivers will take on the series' signature 70-foot jump and dirt section, following the dirt all the way up the pit access road before a left-hand hairpin returns them to the oval. A dramatic Joker Lap cuts off the entire Turn 1 and infield section, sending drivers directly to the dirt in a move that can save over five seconds per lap.
Opened as Indianapolis Raceway Park more than five decades ago, Lucas Oil Raceway is world-renowned for hosting drag racing's U.S. Nationals since 1961. The Indianapolis area is also home to multiple Red Bull GRC teams, including two-time defending Supercar champions Volkswagen Andretti Rallycross, 2015 and 2016 Supercar race winners Bryan Herta Rallysport, 2016 GRC Lites champions Dreyer & Reinbold Racing, and series newcomers Rahal Letterman Lanigan Racing.
Tickets for Red Bull Global Rallycross Indianapolis are on sale now at www.redbullglobalrallycross.com/tickets. General Admission and Club tickets are available. Tickets purchased at the door will be $5 more than regularly priced admission. All tickets include full access to the paddock, where fans can get up close to the cars and stars of Red Bull GRC. Kids 12 and under are free to attend with a ticketed adult. For more information visit www.redbullglobalrallycross.com, or follow Red Bull GRC on Facebook, Twitter, and Instagram at @GRCseries.    
About Red Bull Global Rallycross
Created to produce the most exciting action in all of motorsport, Red Bull Global Rallycross combines the best elements of stage rally, off-road and circuit racing in a fan-friendly environment. International superstars battle wheel-to-wheel over dirt, gravel, and the series' signature 70-foot jump behind the wheel of 600 horsepower Supercars. Events also include the developmental GRC Lites class and a new electric division due to begin competition in 2018. For more information visit www.RedBullGlobalRallycross.com.