Red Bull Global Rallycross MCAS New River Race Preview
Motorsports | July 03, 2015
It's been nearly two weeks since the huge success of Tanner Whitten and the DirtFish GRC Lites team, in Daytona. Even though it was only the third Red Bull Global Rallycross race for them both, Tanner walked away with a second place trophy! Thanks to his podium finish, he is currently sitting in 2nd place overall in the 2015 drivers championship, only 6 points behind Alejandro Fernandez.
Tanner has been hard at work here at DirtFish, getting some training in to hopefully get on top of the podium and even take the lead for the championship. Not only has he been instructing and teaching people what it takes to be fast on the track, he has also been training in one of our front-wheel-drive cars and transferring the skills learned there into the Lites car. "We were able to do some cross platform training in one of our front-wheel-drive cars that we have at DirtFish. With FWD you are forced to commit to more corner entry speed in order to make the car rotate totally through the corner. It is great discipline training that translates extremely well to the AWD platform of the GRC Lites car," says Tanner.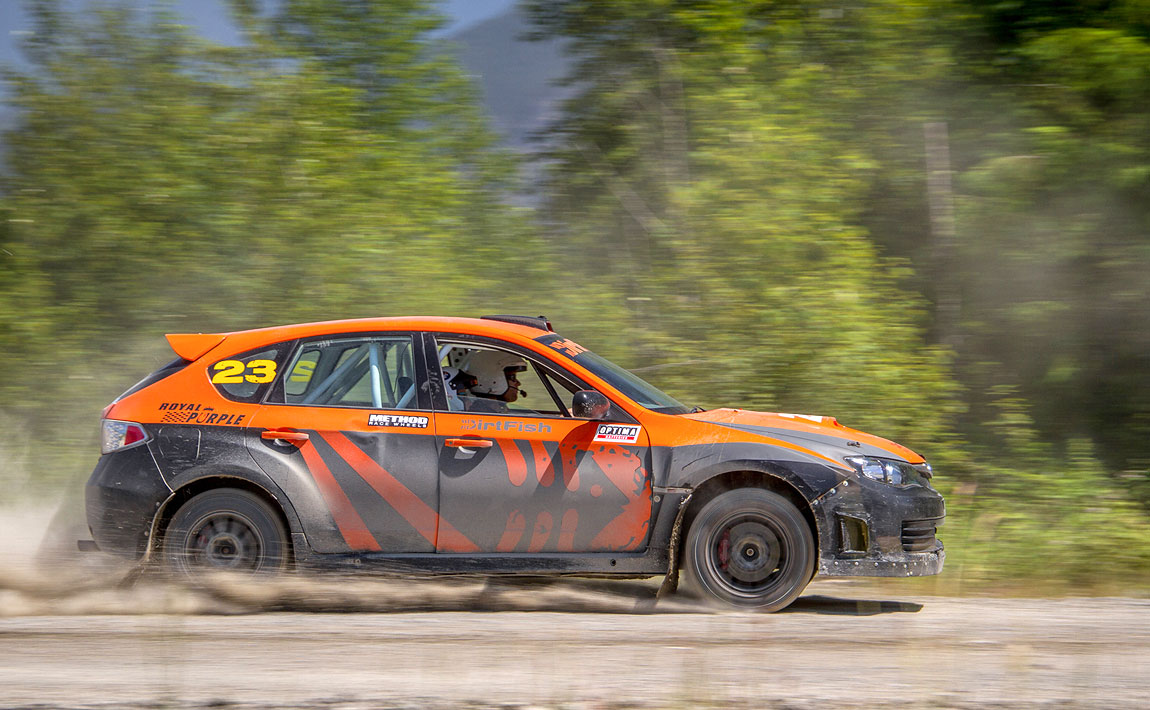 Tune-in to NBC this Sunday at 5PM EST/2PST to watch the Super Cars go at it and next Wednesday at 6PM EST/3PST for the GRC Lites race.
Photo by Trevor Wert (DirtFish)