It's that time of year again… the beginning of the American Rally Championship! Following a successful inaugural season in 2017, the series is back for 2018 starting in the Pacific Northwest with the Oregon Trail Rally. Last year, Travis Pastrana and co-driver Robbie Durant, overthrew champions, David Higgins and Craig Drew. This time around, Higgins and Drew are back to get their feet on the top step during the champagne spray. Joining them and taking over for Pastrana is former Subaru World Rally Team Driver, Chris "Atko" Atkinson who is expected to give Higgins and Drew a serious run for their money.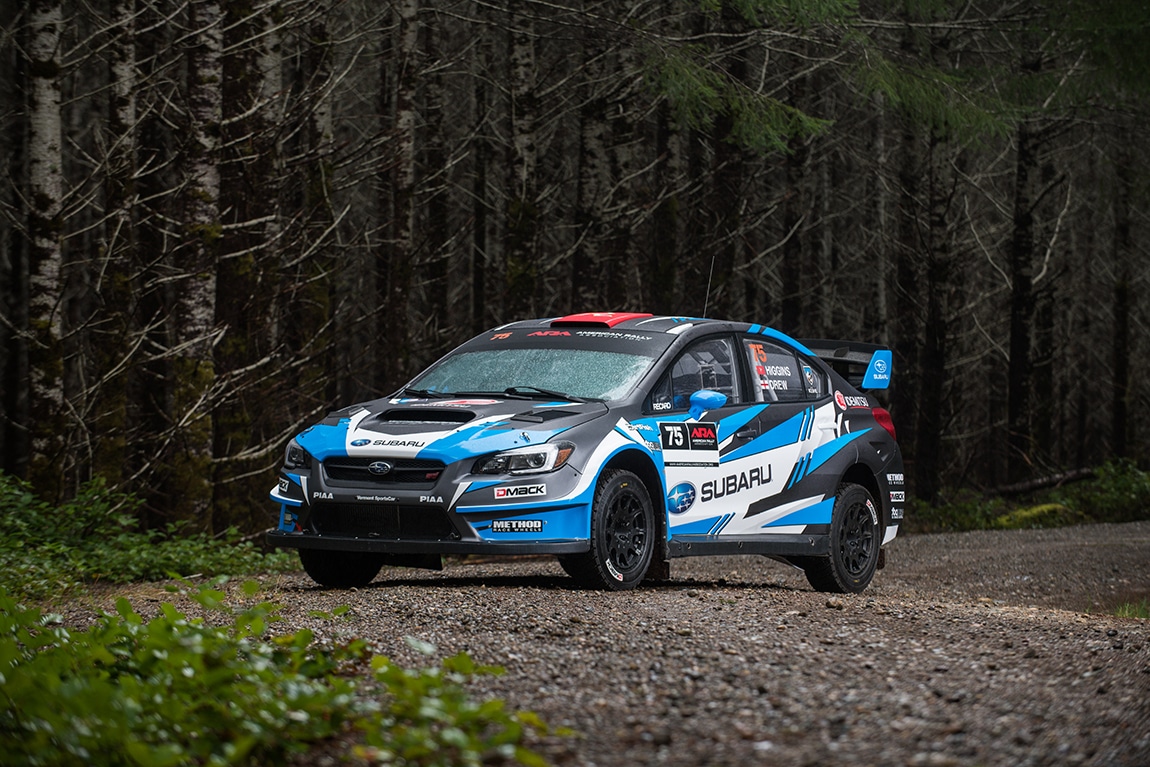 Last year, DirtFish Driver, James Rimmer chose Oregon Trail Rally to make the step up to the National Limited Four-Wheel-Drive class while behind the wheel of the DirtFish Subaru WRX STI. Following an extremely valiant effort, and sitting in the top 5 throughout the rally, the engine of the car gave up in the final two miles of stages. Unfortunately, James is not able to compete in Oregon this year.
Stepping into the drivers' seat of the same car (with some improvements) is DirtFish Instructor, Sam Albert alongside DirtFish Motorsports Manager and co-driver, Michelle Miller. The crew of mechanics, technicians and fabricators spent the entire off-season working hard to make enhancements to the Subaru WRX STI, making it lighter, more powerful and even more competitive. They will have a lot of strong competition, including DirtFish Instructor, Travis Nease, 2017 National Limited 4WD Champion Jeff Seehorn, and DirtFish customer, Kevin Walsh.
Also competing from DirtFish is Lead Instructor, Nate Tennis! For those of you who don't know, Nate has a soft spot for older Swedish cars. He has competed in Saabs throughout the years, and for this round of the Oregon Trail Rally, he will be behind the wheel of a 1993 Volvo 940 competing in the Open Two-Wheel-Drive class. You can expect to see Nate at the top of the leaderboard throughout the weekend.
Conner Martell rounds out the DirtFish drivers for the rally this weekend. Conner has made the step up to the Four-Wheel-Drive Open class and will be driving a brand-new Subaru Crosstrek, which has been prepared by Rocket Rally Racing.
The 2018 Oregon Trail Rally will have some of the strongest competition that the fans have seen in years, with multiple drivers in contention for those coveted podium steps.
The rally begins this Friday night at Portland International Raceway with four special stages, before making its way east to Goldendale, Washington on Saturday and Dufur, Oregon on Sunday. If you are planning on attending any of the stages on Saturday, be sure to stop by the DirtFish spectator area at Maryhill. We will be handing out hot dogs and DirtFish swag, not to mention giving you the best vantage of one of the coolest stages of the rally! We hope to see you there.