North Of The Border for Pacific Forest Rally
Uncategorized | October 22, 2015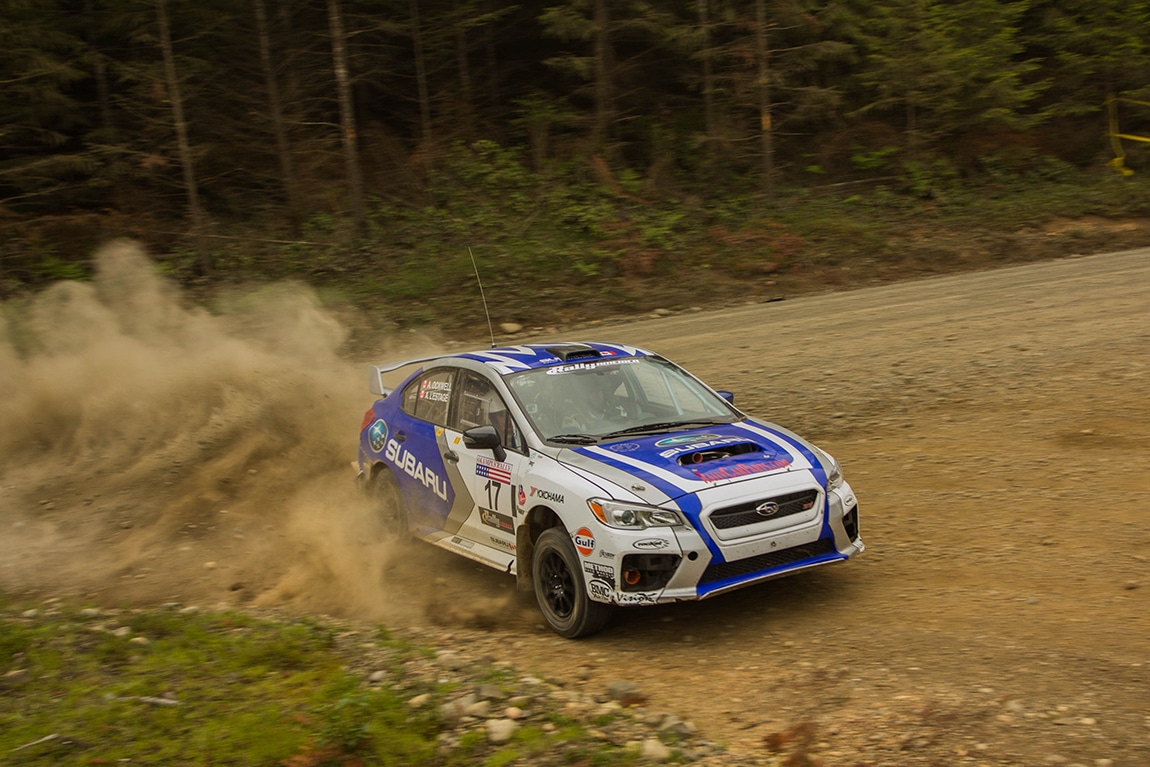 2015 marks the first year that the DirtFish Motorsports team is heading north across the border into Canada for the Pacific Forest Rally, which is also the 4th stop on the Canadian Rally Championship series. DirtFish will be more than well represented at this event- DirtFish Driver and CRC points leader, Antoine L'Estage in the Subaru Rally Team Canada STi, Derik Nelson driving the DirtFish Motorsports Subaru BRZ with part time instructor, Adam Newell co-driving, and Sam Albert with co-driver and full time instructor, Michelle Miller, racing the Revolutionary Sports Subaru STi.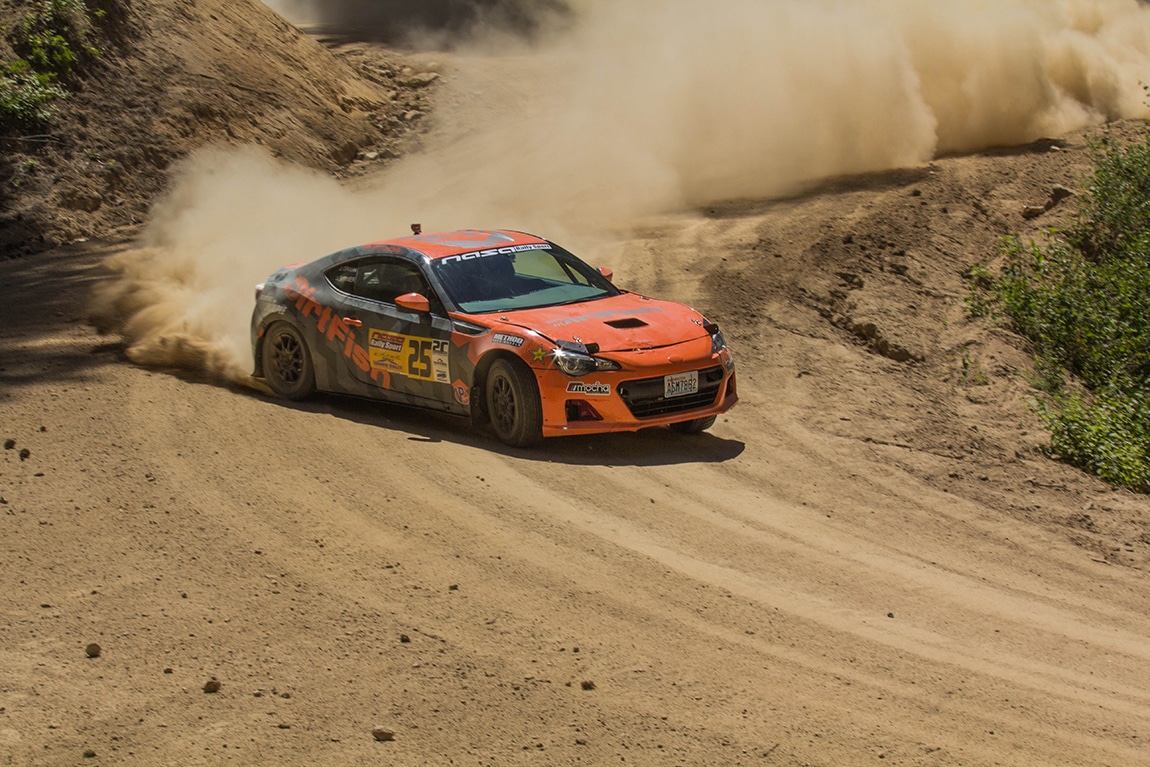 The Idaho Rally was only the second race DirtFish driver, James Rimmer, has competed in with his co-driver, Jason Grahn. Prior to Idaho, The Olympus Rally was the inaugural event for the new DirtFish Motorsports Rally Team as well as the newly built car. After a few mechanical and electrical issues, the team unfortunately was not able to finish the rally. While disappointing, it was a great test for the car, the crew and the mechanics. With all the bugs worked out of the car and the team working hard together, the Idaho rally ended up being a huge success for DirtFish Motorsports. The Idaho Rally is a unique one in the fact that all of the 11 stages are run on three fast, wide open roads with amazing, flowing corners, each run in both directions (The scenery isn't bad either). Because of this, it is a great opportunity for drivers and co-drivers to work on building confidence in their driving abilities, pace notes and overall communication, while becoming faster and faster with each pass of the stages.
7-time Canadian Rally Championship Champion, Antoine L'Estage, has had a great season so far this year, winning two of the three races while leading the overall championship, including being on his way to adding an 8th title to his extensive list of accolades. Although he is leading in points overall, he still has his work cut out for him; Joel Levac is currently only 6 points behind Antoine in second place, meaning that winning the coming three races will be of utmost importance for him to lock in yet another championship.
James Rimmer is away at college and will not be competing in the Pacific Forest Rally, so taking his place in the Subaru BRZ will be man who engineered and built the car, Derik Nelson. In 2014, Derik achieved 3rd place overall in his BMW M3 at PFR, so he will really have his work cut out for him with a high level of competition and a new car.
We would like to congratulate DirtFish instructor duo, Sam Albert and co-driver, Michelle Miller! Coming off their Open Class win at the Mt. Hood rally this past weekend, they will also be shooting for one of the top spots in the results. Not only was the Mt. Hood Rally their first time racing together, it was also Michelle's first time sitting shotgun, calling out pace notes. This was a huge success for both of them!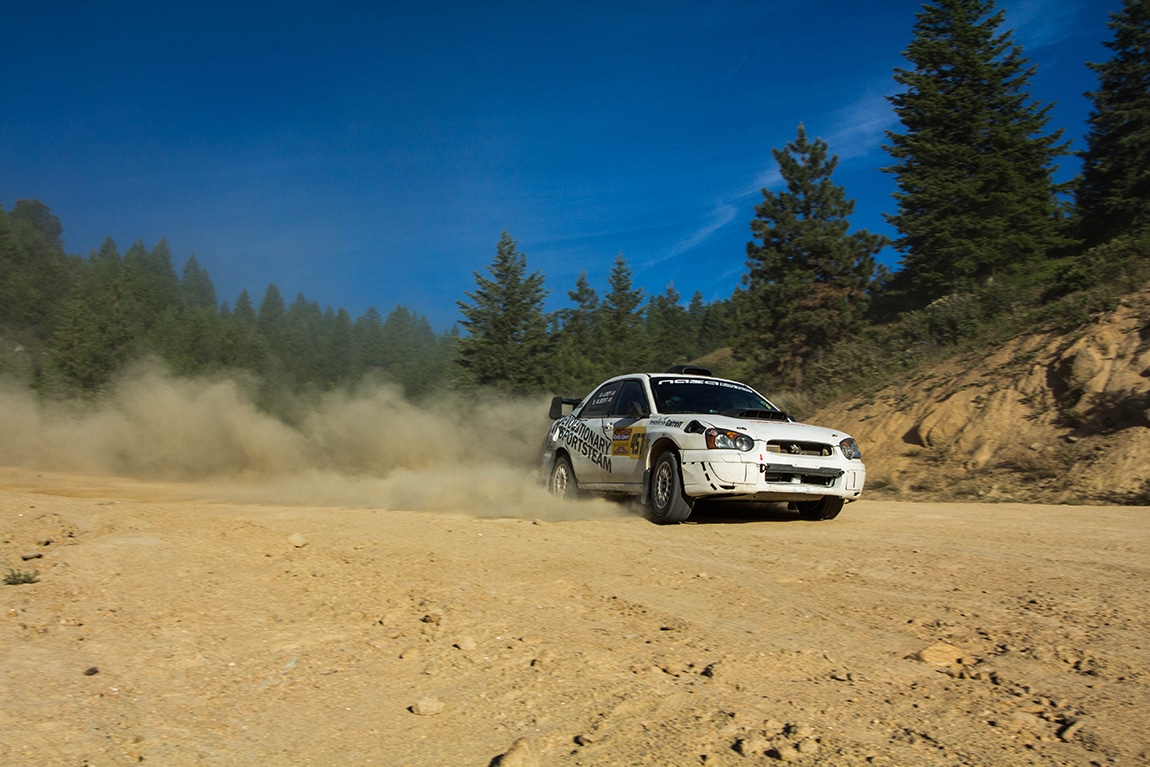 As long as everybody plays their cards right and drives as well as they've shown they can, DirtFish will be well represented to the Canadian fans with proof that DirtFish is a force to be reckoned with!