The 2016 season of the Red Bull Global Rallycross has sure seen its share of ups and downs for the DirtFish Motorsports team. Conner Martell began the season on top with a first and a second place finish during the first two rounds in Phoenix, Arizona. That was an amazing accomplishment for the first two races of his first full season, especially against GRC Lites veterans.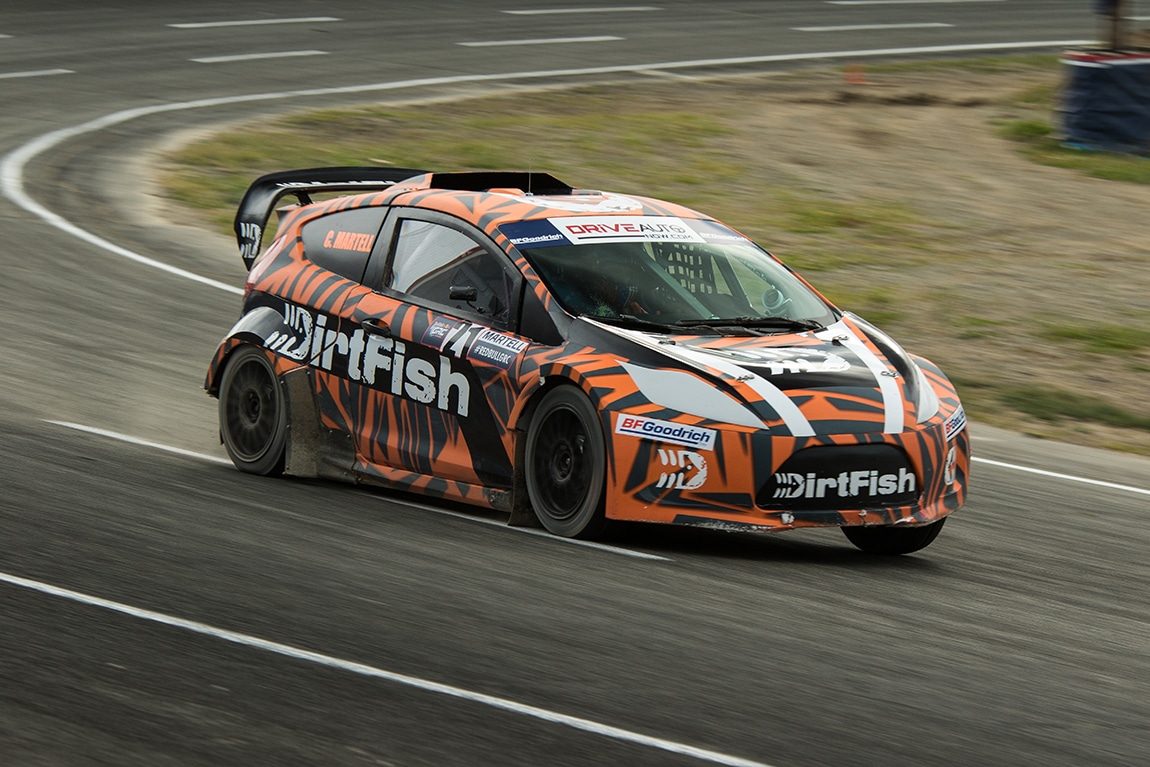 Since those first two races, Conner has run into a few challenges throughout the season, including parts failing on the car, a massive multi-car pileup in North Carolina, contact with other drivers, and not getting a jump on the other drivers off the starting line. Even after all of that, Conner was able to hold onto the fourth place spot until the Seattle round a couple of weeks ago.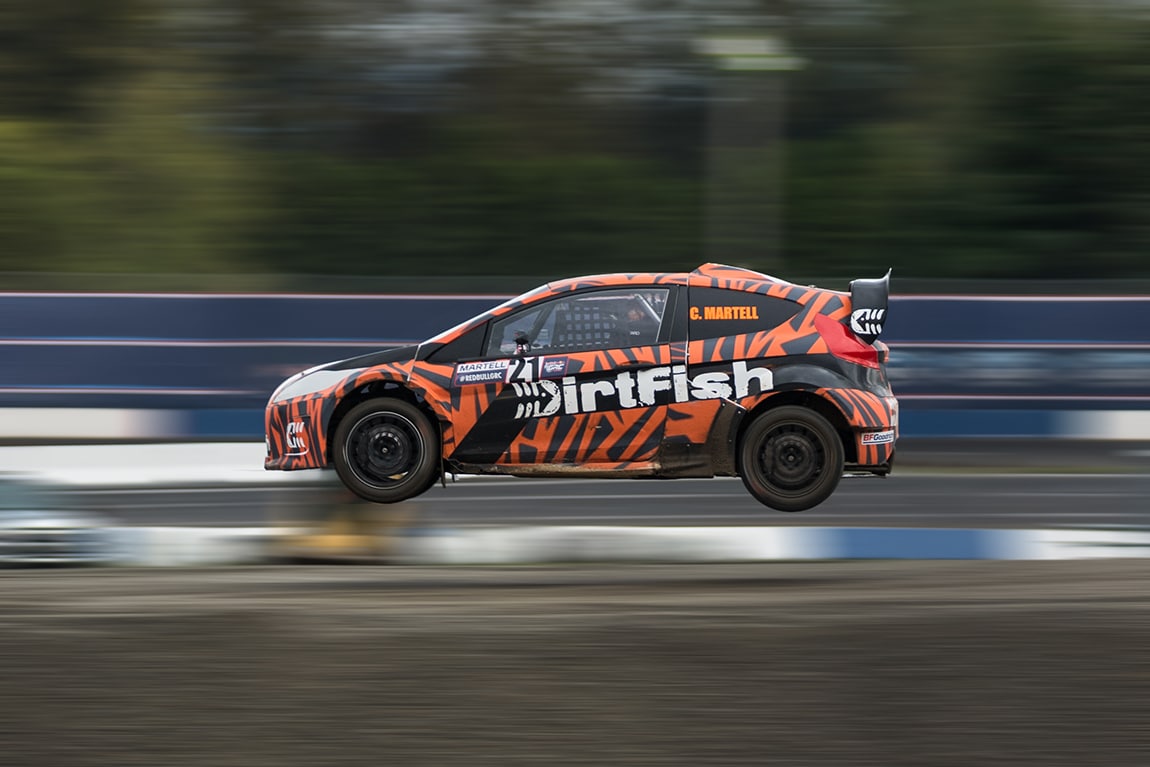 Seattle was Conner's golden weekend! All of the hard work and training put in during the weeks prior to his race absolutely paid off from start to finish. He kicked off the weekend by laying down the fasted qualifying time, followed by a dominating Heat 1 win. The weather on the second day was a complete flip from the warm and sunny day one. The skies opened up overnight, completely drenching the rallycross course in Monroe, WA, immensely decreasing the amount of grip available. The challenging conditions didn't phase Conner one bit, again walking away with the Heat 2 win. Two heat race wins gave him the prime starting position in the final race of the weekend. Again, Conner had a great start which put him out in front, heading into the first and second corners and into the dirt section. Conner continued to pull away from the rest of competitors, increasing his lead every lap and going on to win the race by more than six seconds.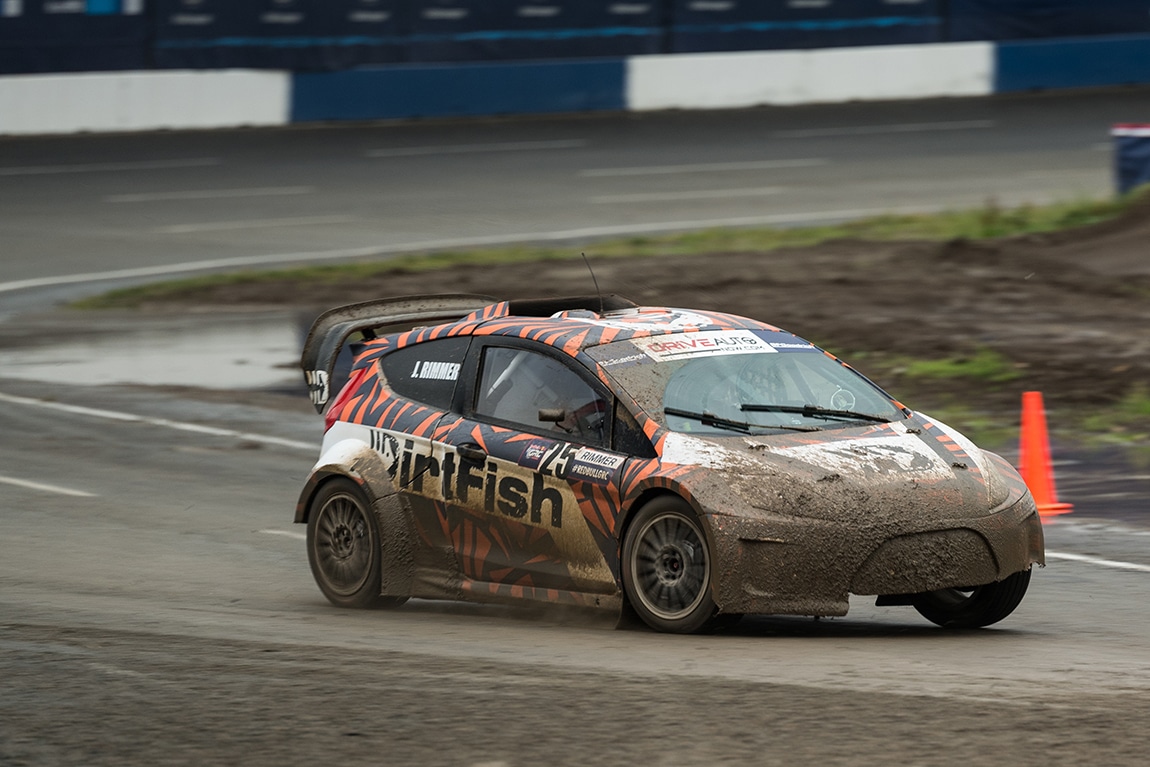 The 2016 Red Bull GRC season will come to a close this weekend with the season finale taking place at the Port of Los Angeles with two races. Joining Conner in LA will be DirtFish Motorsports teammate, James Rimmer. This will be James' second time competing in Red Bull GRC. After a bit of bad luck in Seattle, James has his sights set on redemption.
The weekend will be packed full of some extremely competitive racing, with the top four drivers in the GRC Lites class all being in contention to win the overall championship, Conner included. Saturday will most likely be clean, but hard racing on Sunday will be an all-out brawl to the finish with so many people pushing for that top spot. DirtFish will be at the Port Of LA in full-force with the two Lites cars and a large amount of our staff. Stop by our paddock area to get your hands on some DirtFish swag, or to simply say hi!
We sure hope to see you there!