LA Red Bull Global Rallycross Race Preview
Motorsports | September 24, 2015
After nearly a month since the last Red Bull Global Rallycross race in Washington, DC, it's time for the next event! This weekend, Red Bull GRC heads to Los Angeles, California for rounds 8 and 9 of the 2015 season. The event will be held at the Port of LA, and is being presented by the legendary Subaru Tecnica International (STi).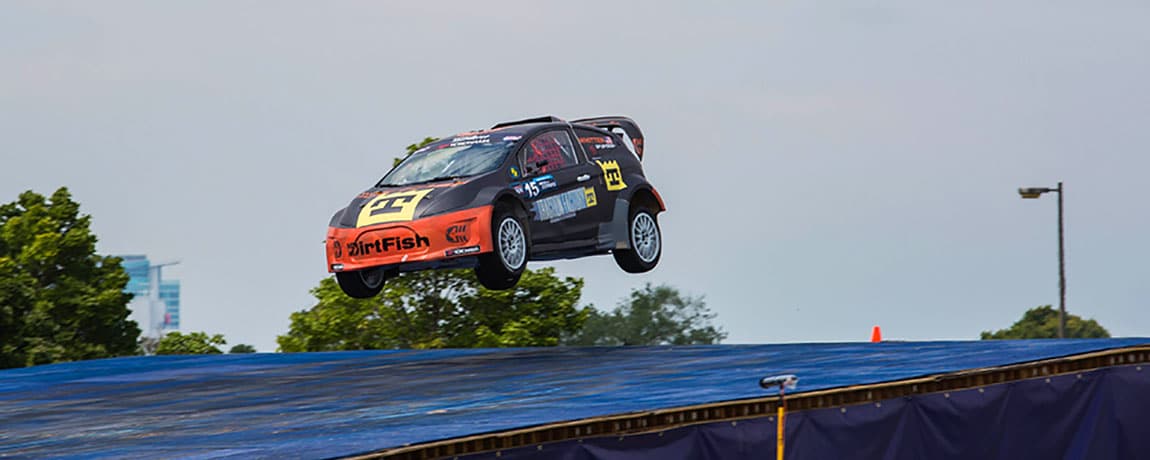 The race at our nation's capital was an eventful one for DirtFish to say the least. Tanner Whitten and the team have been hard at work getting ready for the battle in LA, and Tanner started by practicing on a race track in Illinois for some tarmac seat time. He then quickly returned to DirtFish to hone his skills in the dirt to give him a leg-up in LA.
The track setup they have planned is a great use of the minimal space they have. It starts out with a long straightaway on tarmac, leading into a couple of left turns that lead into another long straight and right into the start of the dirt section, with a quick left-right rhythm section. Once clear of the rhythm section, the drivers will head into a long, sweeping left hander where they will be able to accumulate a good amount of speed for the dirt crossover jump (that's right… I said a crossover jump!). The jump loops the course inside itself where they have a few sharp left-hand corners, then an immediate right turn which sends the drivers under the jumps and back to the outside of the track. As soon as they are out from under the jump, they will take it straight into a series of left turns that continue back out to the start-finish line, or, they can make an immediate left to take the Kobalt Tools Joker lap.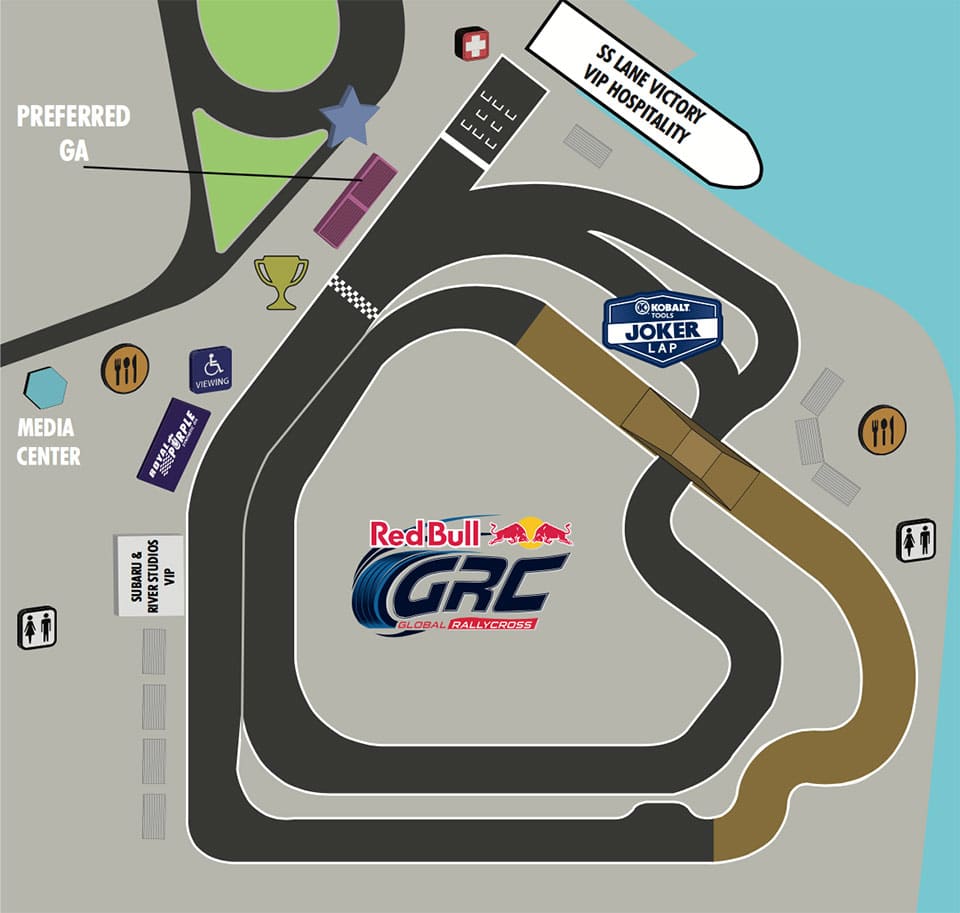 After having both rear tires blowout in the final at the Washington, DC race which made falling behind in the overall points standings inevitable, Tanner and the team will most definitely have their work cut out for them this weekend! Luckily there is a race on Saturday and another on Sunday, which mean two chances to get back to the top of the standings!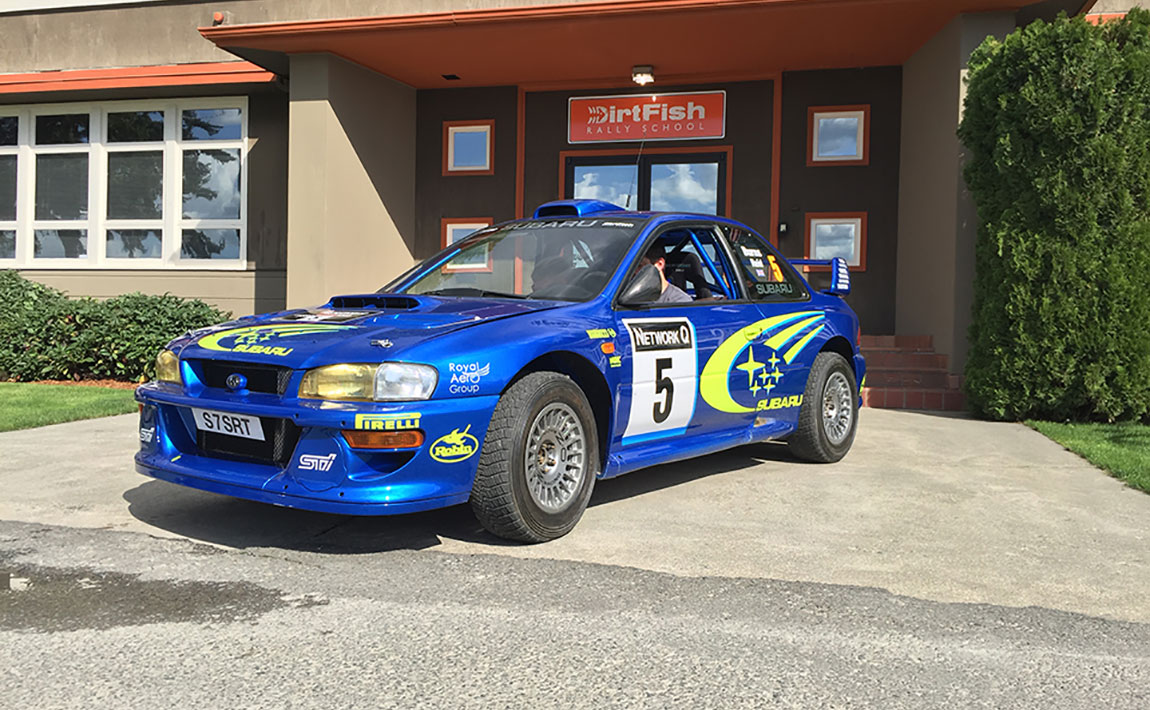 To top all of this off, we were contacted by STi, who asked to borrow the Richard Burns WRC99 rally car we have in our showroom, as well as one of each of our Subaru STi and BRZ school cars we use here everyday for class. Stop by Subaru at the race to check out our rally cars and many other iconic cars they will have on display. We are looking forward to the race and hope to see everyone out there!
Article by Trevor Wert (DirtFish)
Photos by Josh Tons (Build, Race, Party)/Trevor Wert (DirtFish)