Snoqualmie, WA, September 14th, 2016 – DirtFish Motorsports is proud to announce the addition of a second GRC Lites car and Driver to the DirtFish Motorsports team. DirtFish stage rally driver, James Rimmer, will be making his first ever Red Bull GRC appearance in the 10th round of the 2016 season at Evergreen Speedway in Monroe, Washington.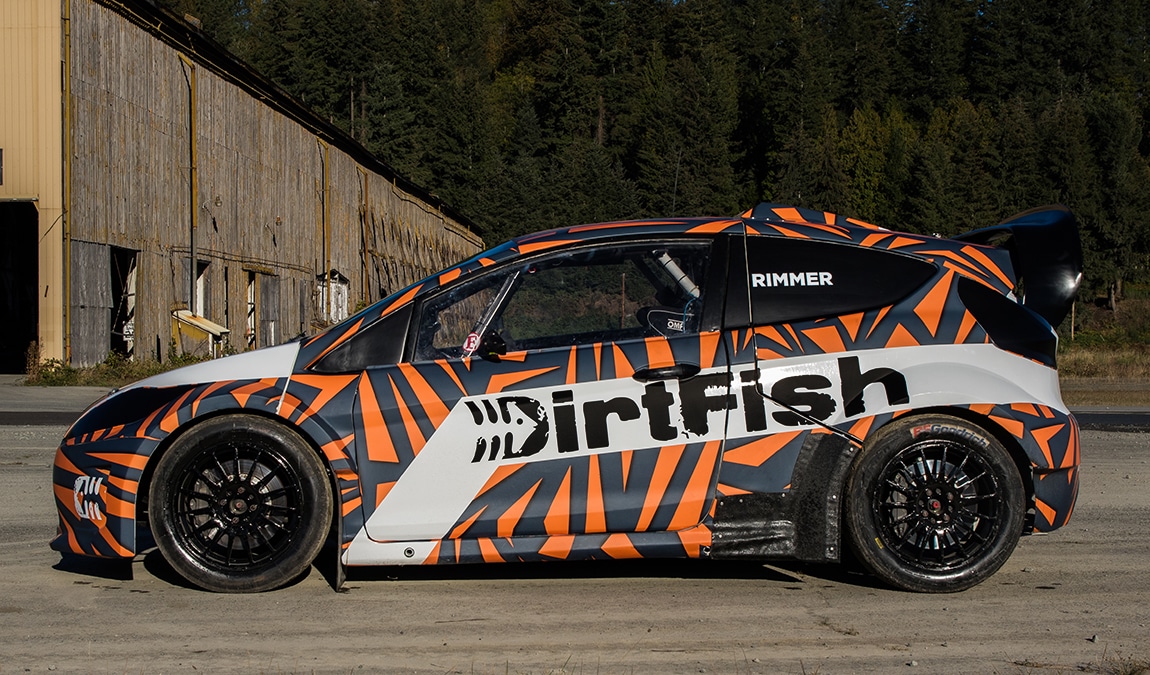 Rimmer, who was born and raised in the UK until the age of 4, moved to the US and now calls Sammamish, Washington his home. James has put in a lot of seat time behind the wheel of a vast array of high performance race cars, whether it be karts or legendary rally cars, he has been working on his driving skills from a very young age. Since DirtFish opened in 2010, James has had an unrivaled opportunity to hone in on his driving and car control skills, taking multiple private coaching programs and driving quite the assortment of different cars; from GRC Lites cars, Prodrive-built Subaru's, school cars and more.
"I'm extremely excited to be driving for DirtFish Motorsports- a professionally run team that knows how to win. I am really looking forward to driving and working alongside my teammate, Conner Martell and the rest of the DirtFish team." Says James and continued, "With my experience in stage rally, this is a great opportunity to get into the GRC Lites car, as it will be a totally new experience for me. One of the main elements that rally doesn't have is the wheel-to-wheel racing, and that is one of the most intriguing aspects of the sport of rallycross for me! With Seattle being our home event, I am even more excited to see a great turnout from the DirtFish fanbase at Evergreen Speedway!"
In 2015, James began his foray into competitive stage rally, competing in Rally America, NASA Rallysport, and the Cascadia International Rally Championship in his Group 2 Subaru BRZ.
James is currently beginning his sophomore year at the University of Denver, where he is studying Real Estate Development and Finance.
Since the decision was made that James would be driving the second DirtFish GRC Lites car, he and DirtFish teammate, Conner Martell, are hard at work preparing for the race. James and Conner have taken advantage of every opportunity to get behind the wheel of anything and everything they can, from go-karts and Pro 3 cars, to the DirtFish Subaru STI's and DirtFish GRC Lites School car.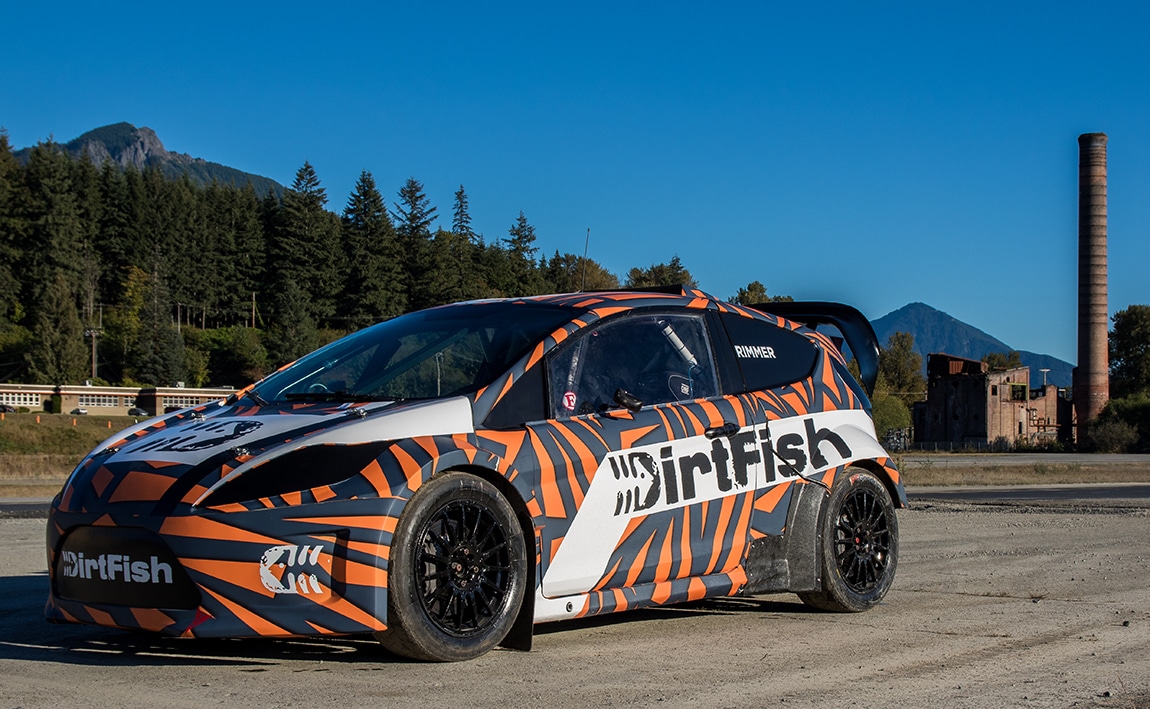 Conner Martell had this to say about the addition of Rimmer, "Having James as a teammate will be a great addition to the Seattle race of the GRC! He and I work together really well, and I think he is a great driver who has gained a lot of experience in stage rally. It will be nice to have another driver to talk to about the track, and with someone who has actually been out there. Hopefully we will bring home top finishes!"
The Seattle round of the 2016 Red Bull Global Rallycross will be Saturday, September 17th, at Evergreen Speedway. We hope to see you there!
Nestled in the foothills of the Cascade Mountain Range in the scenic town of Snoqualmie, WA, DirtFish Rally School is the only full–time rally school on the West Coast and boasts an impressive array of rally cars, rally driving programs and memorabilia to suit enthusiasts of all ages. Based at the former Weyerhaeuser Lumber Mill site, the property itself boasts a rich history, having been the second all-electric lumber mill in the country in 1914. A century later, in October 2010, DirtFish opened its doors with the goal of offering unparalleled training in top-level vehicles, as well as provide unequaled opportunities for vehicle testing, specialized training, corporate/team events and more. Rally heaven awaits any student enrolled in one of DirtFish's many programs; from the simple Two Hour Program to the Three Day Program, onto advanced and private training in both rally and rallycross, all behind the wheel of either all-wheel drive Subaru STI's or rear-wheel drive Subaru BRZ's.
Check out what DirtFish is up to on social media at:
Facebook: http://www.facebook.com/dirtfishrally
Instagram: @DirtFishRally
Twitter: @DirtFishRally
Find James on social media at:
Facebook: https://www.facebook.com/JamesRimmer25
Instagram: JamesRimmer25
Twitter: JamesRimmer25
More information visit: DirtFish.com
Phone: 1-866-285-1332

###