GRC Ft. Lauderdale Success!
Motorsports | June 05, 2015
When the DirtFish Motorsports team arrived in Florida for the season opener of the 2015 Red Bull Global Rallycross, they didn't know what level of competition to expect from the other drivers and how they would stack up. It quickly became evident that we had a fast car and one of the top drivers! Tanner Whitten was able to put down some of the fastest times of the practice and qualifying heats out of ten drivers competing in the Super Lites class!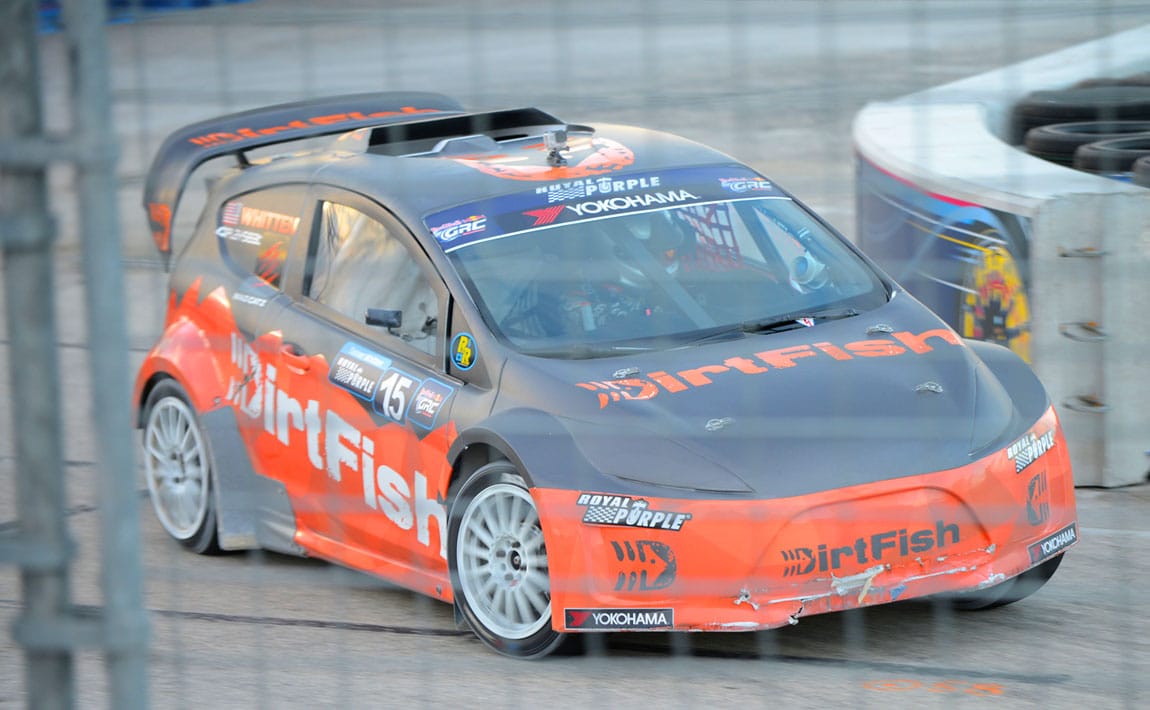 Not only was the competition alone something to contend with, but the actual track itself didn't make things easy on the drivers. At only .42 of a mile, this was one of the shortest and narrowest tracks the RBGRC competitor have seen, which made passing quite a challenge. Although the track would prove to be difficult, it was also a lot of fun! The track included a huge 70 foot table-top jump that immediately dropped into a section of very loose, deep sand that would catch some drivers off-guard if they weren't thoroughly prepared
It was time for the Final heat, which Tanner had qualified for in 4th. He had a great start and quickly moved his way up, putting him in 2nd place. Unfortunately, he wasn't able to hang onto that place for long because one of the drivers had pushed another off the side of the jump. The officials red flagged the race because the car was wedged between the jump and the safety barrier. It took some time to get the car out, so they had the Super Cars run their final heat before the Super Lites could finish their remaining 5 laps. On the restart, Tanner let the clutch out a little too quick which caused the car to bog down and him to fall all the way back to 8th place. However, with some very smart driving and quick thinking, Tanner was able to pass four cars and even catch the leading three cars, to finish 4th overall!
Photo credit: BUILD RACE PARTY