We're coming up on round five and six of the 2015 Red Bull Global Rallycross season and this time we're heading to the "Motor City"! Detroit has some of the richest automotive history in the world thanks to the "Big Three" auto-makers and so many others that have come and gone throughout the years.
The track this weekend will be run on Belle Isle, sitting in the Detroit River, the Island is very well known in the Indy Car world where it is an annual stop on the circuit. Even though it has been host to many different racing disciplines, this track has never experienced the extremely fast accelerating, high-flying contact sport that is the Red Bull Global Rallycross Supercars and GRC Lites cars.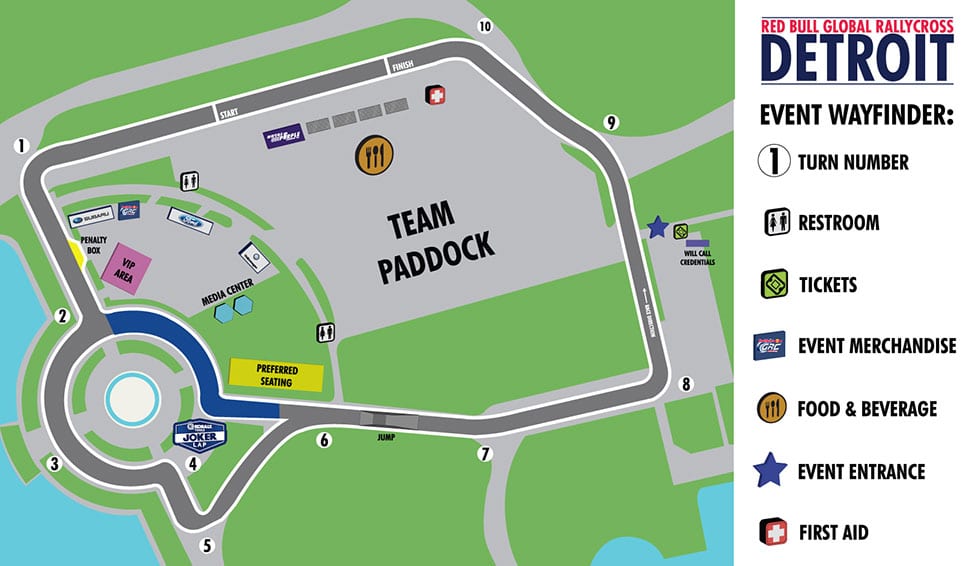 After the massive success in North Carolina with Tanner Whitten and the team taking the top spot in the 2015 GRC Lites overall championship, they know the other teams will be gunning for them. In the three weeks since the race in North Carolina, Tanner and the team have been hard at work preparing for the race this weekend practicing and strategizing to keep that lead they've all worked so hard for.
When it comes to the setting of the track, it's going to be pretty hard to top places like Daytona International Speedway and MCAS New River. However, the people at Red Bull GRC have come up with a pretty awesome track layout. Not only will some of the roads from the Grand Prix track be used but they've also integrated the infamous James Scott Memorial Fountain. There is a long straight-away heading right for the fountain, the drivers will take a hard right to go around each lap and once per race they will go left to take the Kobalt Tools Joker Lap. There will be more strategy involved for when it's best to take this Joker more than any other race this season because with the chance of taking three to five seconds off a lap time. It could definitely make or break the race for any of the competitors.
It should be a great race and the DirtFish Team is looking forward to the coming battle to keep the overall GRC Lites Points lead!