First race of the Red Bull Global Rallycross 2015 Season!
Motorsports | May 29, 2015
This weekend marks the inaugural event for the 2015 Red Bull Global Rallycross season. The race is happening this Sunday, the 31st of May, in Fort Lauderdale, Florida, and will be the first street race RBGRC has had scheduled since XGames Los Angeles in 2012.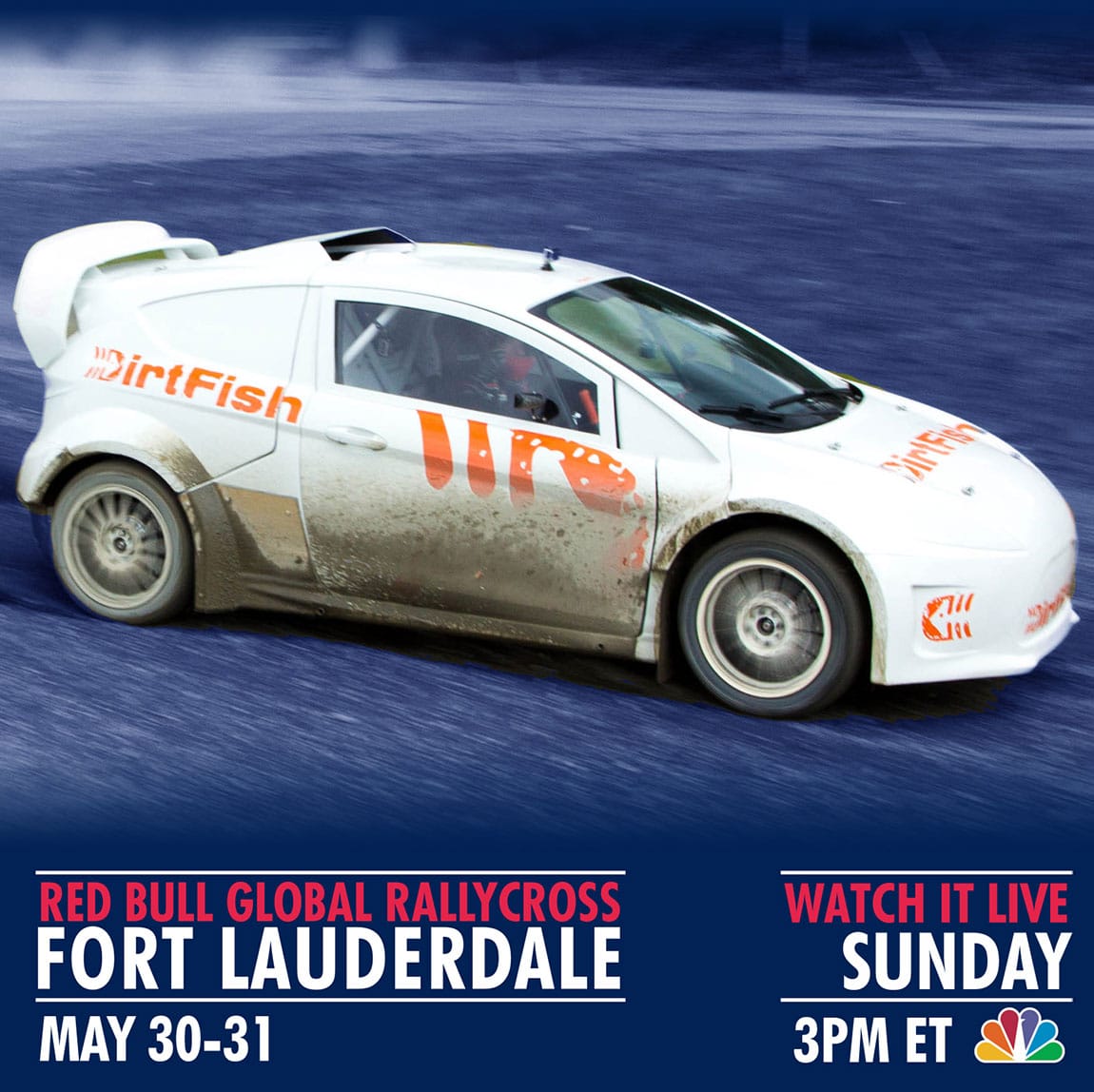 GRC Super Lites newcomer and DirtFish Motorsports driver, Tanner Whitten, will be competing door to door with some of the top names in the sport of rallycross. Whitten is very excited to compete, and practicing every moment he can. He has also been training in the Super Lites car with six time Rally America Champion, David Higgins!
Tune in to NBC Sunday at 3 pm ET/12 pm PST to watch the Super Car action LIVE!
Tune in on Wednesday June 3rd at 4:30 pm ET/1:30 pm PST on NBC Sports Network to watch the Super Lites!