This past weekend at the DirtFish headquarters, we kicked off the week leading up to the Red Bull Global Rallycross race in Seattle with a party! With such a great response from the vendors and local businesses we invited, we knew this would be a successful community-building event. As soon as the initial logistical details were ironed out, it was time to tell the public and begin spreading the word. With the help of all of Subaru Rally Team USA, Red Bull Global Rallycross, our employees and the amazing vendors and the fans, we invited as many people as possible!
We couldn't have asked for a nicer day to host the party. From the beginning of the day to the end, it was a beautiful day – the sun was out, the skies were blue and the air was calm. The DirtFish crew and vendors along with a few awesome volunteers showed up early to begin setting up tents, placing cars and landing helicopters in preparation for the fans to arrive. Some eager fans even began showing up before anything was set up! Once everything was ready, the only thing left was for the fans to arrive and admire some cool cars, win lots of prizes and maybe even take a ride with Subaru Rally Team USA and DirtFish drivers, Patrik Sandell, Conner Martell and James Rimmer.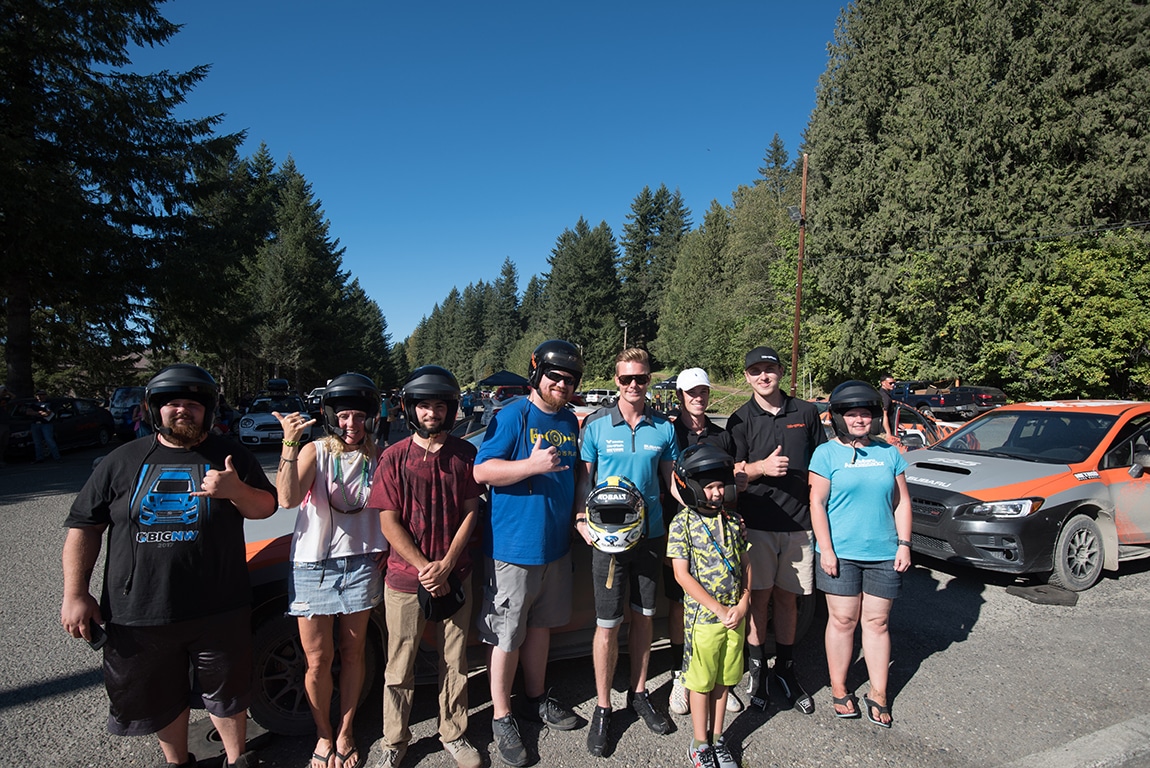 As soon as the fans began rolling in, an awesome collection of cars began in our car show that included a bunch of Subaru's (of course!), muscle cars, a Ferrari, a McLaren, a couple of Nissan GTRs, a group of Minis and even a couple of HUGE trucks. With such a diverse group, there was something for nearly everyone to drool on.
The vendors that were in attendance also had some seriously cool cars! Zadart – Exotic Car Rentals showed up with a Ferrari, Ford Raptor and an urban camo BMW; Avants brought out their Cadillac CTS-V wagon; Wu Wraps had one of the biggest and baddest trucks with a sled deck on top of the bed, and the Snoqualmie Police Department brought one of their cruisers to show off as well.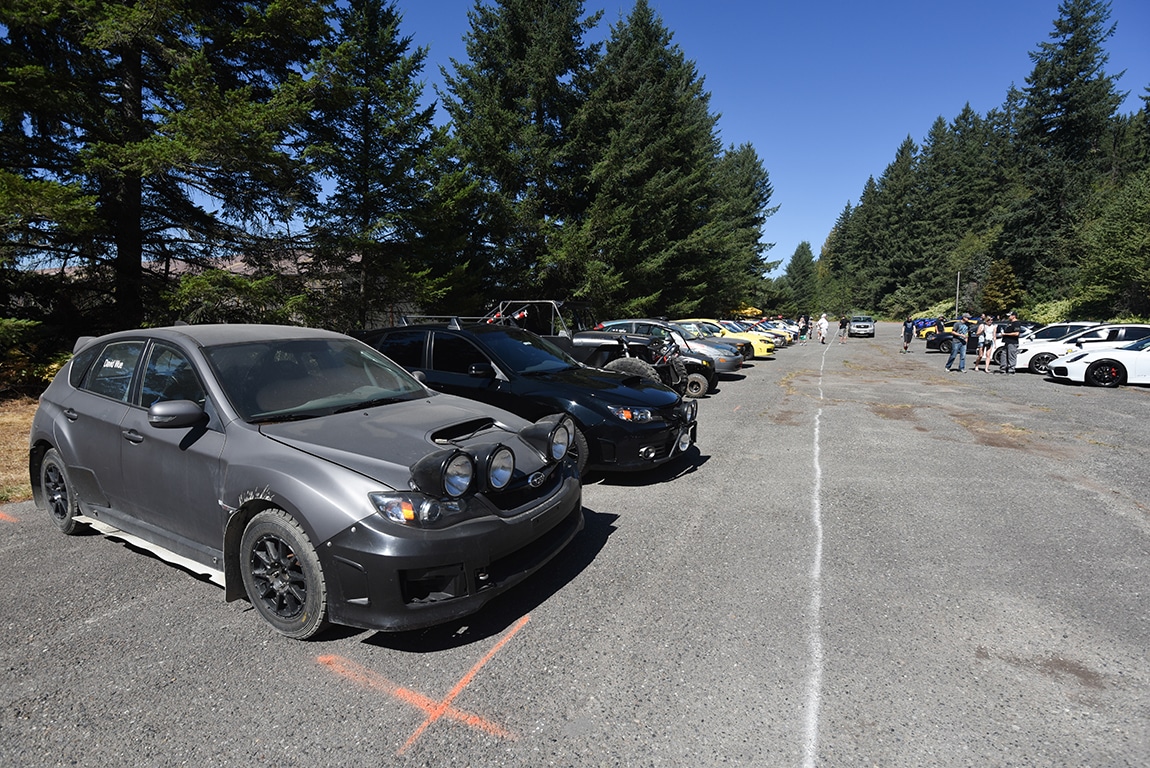 We are so thankful for all of the amazing donations that were given to be raffled off during the event! Having top notch prizes like a two night stay at the Lost River Resort in Methow offered by Yeba, two round trip flights anywhere in the US donated by Corporate Traveler, spa packages from our friends at Encompass, Mudflaps from ROKBLOKZ, a tour of the city of Seattle with Atomic Helicopters, a ride along with the cops and more Girl Scout Cookies than we could imagine helped make the day even more successful than we could imagine. All of the money from the raffle tickets will be divided between our four DirtFish designated charities: Seattle Humane, Encompass, Pushing Boundaries and Conservation Northwest.
We also very much appreciated Subaru Rally Team USA making the trek from Colchester, VT with devoted driver, Mark Dean to display one of their Subaru rally cars! SRTUSA driver, Patrik Sandell, along with DirtFish drivers, Conner Martell and James Rimmer were also in attendance to sign some autographs and give rides to a few lucky fans in our most popular school car, the Subaru WRX STI. All three drivers drew twelve names of the lucky ducks who would be taking a few laps in the passenger seat with them. The lucky winners stepped out of the cars after being flung around by the three professional drivers in the ride of their life, grinning from ear to ear with some of the biggest smiles we've seen!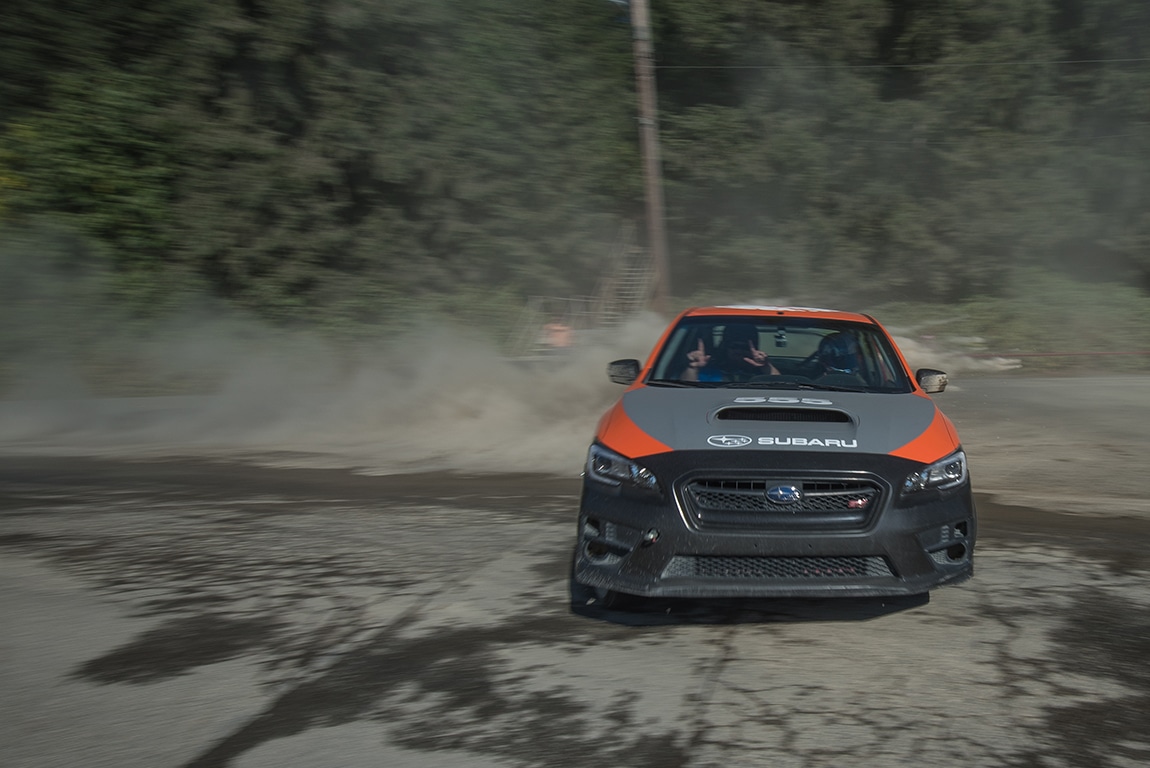 We would truly like to thank everyone involved who helped make it happen and we would especially like to thank all of the fans who came out to show their support for our school, our team and our efforts! We are extremely lucky to have the facility and staff available to make events like this happen and we couldn't thank them enough.
Below is a list of all of the awesome vendors and organizations who were involved: