What a way to kick-off the 2016 Red Bull Global Rallycross season! DirtFish driver, Conner Martell, had a rollercoaster ride of a weekend during the two opening rounds of the season, ultimately landing himself on the podium two days in a row. 
During the heat races on Sunday, Conner ended up achieving a 5th place finish and a win, giving him the second starting position on the front row for the final. Composed and patient throughout the race, he held onto the back of the race leader, Miki Weckstrom, for the majority of the race until Weckstrom took the joker lap, giving Conner the opportunity to take the lead. From then on, it was just a matter of holding off Cabot Bigham for the final two laps of the race and crossing the finish line in 1st place!
Just as impressive (if not more impressive) was Saturday's race. Plagued with bad luck and breaking parts during the qualification and heat races of Friday and Saturday morning, the team worked extremely hard to get the car fixed up and ready for the Last Chance Qualifier. Conner ran an impressive race, winning the LCQ by over 4 seconds, which qualified him for the final. The hard work was far from over at that point – although he'd qualified for the final, he was starting from the back in 7th position, meaning he truly had his work cut out for him. This is where Conner really proved what he is capable of! In GRC, it is extremely difficult to start from the back and work your way through traffic for a top position during the short 10-lap races. However, that's exactly what Conner did, battling all the way from 7th position up to 2nd place by the finish!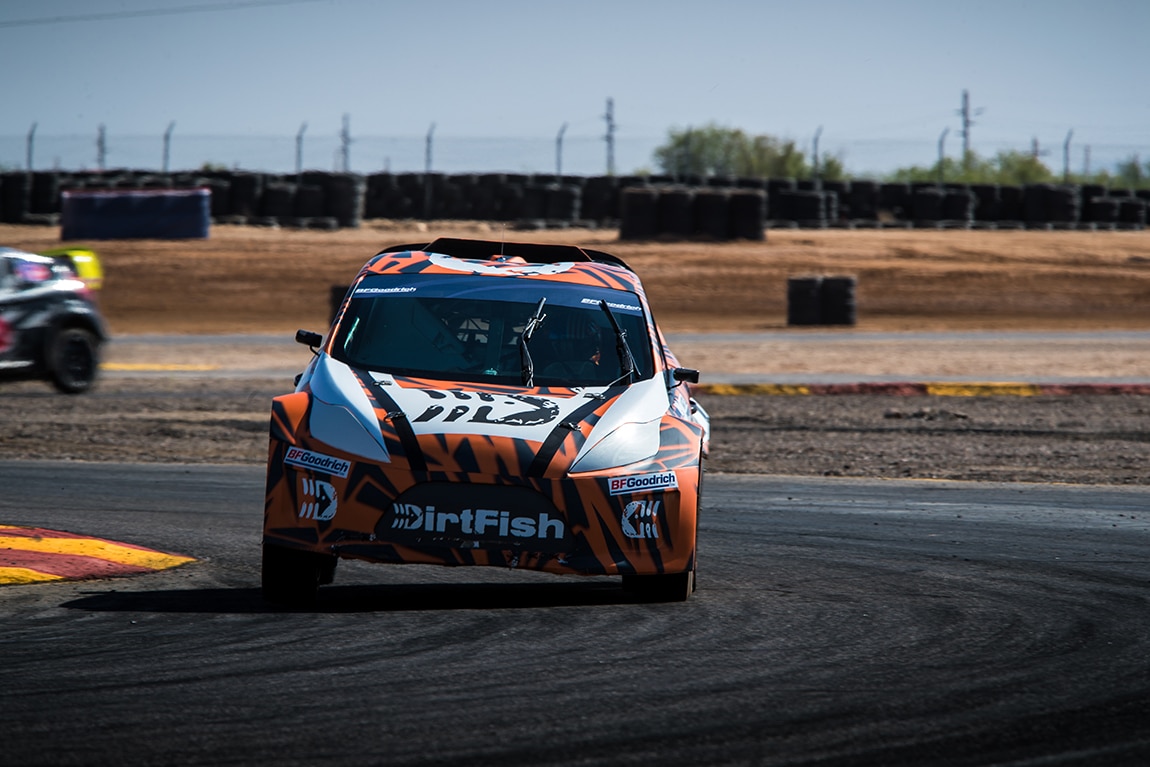 All-in-all, the weekend was an amazing start to the 2016 Red Bull Global Rallycross season for Conner Martell and DirtFish alike. With the hard work, talent and commitment of Conner and the entire DirtFish Motorsports team, we have no doubt that we have the ability to continue achieving top finishes throughout the season. Conner has proven to not only us but also the competition, that the training, determination and focus he's had during the preseason really does payoff.
Photos by: Josh Tons Photography