The all-new Americas Rallycross Championship (ARX) will make its debut at Silverstone as part of the Speedmachine festival from 25-27 May 2018.
The new series will feature some of the world's foremost rallycross stars, including drivers Tanner Foust and Scott Speed along with other big draw contenders Patrik Sandell, Chris Atkinson, David Higgins, Liam Doran, and Timo Scheider.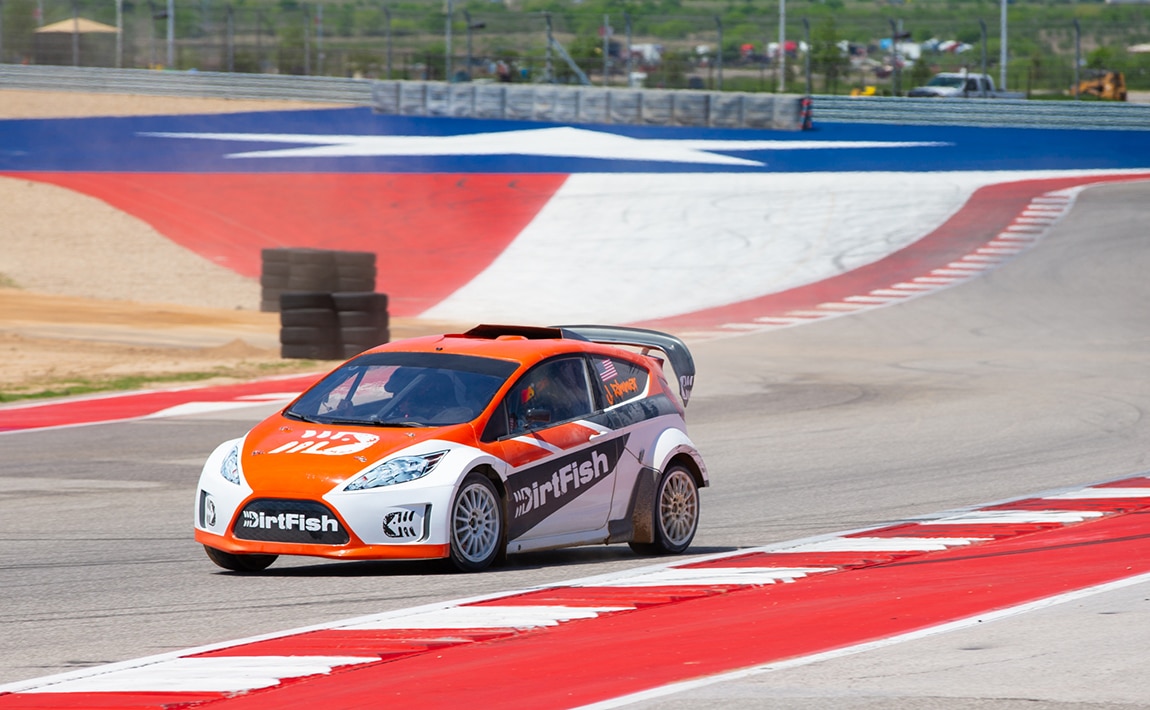 Volkswagen Andretti Rallycross and Subaru Rally Team USA will look to bring their national success overseas beginning with free practice on Friday, 25 May. Four qualifying rounds, followed by the semi-finals and a final will be held across Saturday 26 and Sunday 27 May. The ARX Champion of Speedmachine will be crowned live on the ARX Rallycross Facebook page, free to air for all viewers. 
Cooper Tires will be the Official Tire Partner of ARX, and will supply the same high-quality tires that they provide for the FIA World Rallycross Championship.
Paul Bellamy, IMG's Senior Vice President for Motorsports said: "With a fantastic line up of teams and drivers, this weekend's inaugural round of ARX promises to be a highlight of our Speedmachine festival. We are incredibly excited to welcome the Volkswagen Andretti Rallycross and Subaru Rally teams to Silverstone, and look forward to seeing them line up for the start of the new Championship. With Hoonigan Racing Division's Ken Block and Steve Arpin also entering the future rounds of ARX, it's going to be fascinating series right to the end." 
About Americas Rallycross
Americas Rallycross (ARX) is a North American-based rallycross championship fielding action sports stars, world class manufacturers and competing in the premier locations around the continent. ARX is the next evolution of the high speed, action packed world of rallycross. Rallycross is the fastest growing form of racing in the world. Short races and viewer friendly asphalt and dirt circuits with 600 brake horsepower production-based racecars makes for exciting racing is suited to the way we enjoy sports today. IMG, the global sports and entertainment agency is the promoter and commercial rights holder of the series.
About IMG
IMG is a global leader in sports, fashion, events and media, operating in more than 30 countries. The company manages some of the world's greatest sports figures and fashion icons; stages hundreds of live events and branded entertainment experiences annually; and is a leading independent producer and distributor of sports and entertainment media. IMG also specializes in sports training and league development, as well as marketing, media and licensing for brands, sports organizations and collegiate institutions. IMG is part of the Endeavor (formerly WME | IMG) network.
ARX Rallycross Media Contact
Parker Smith
PS@CoForce.com