DirtFish Rally School Becomes Associate Partner of ARX as Free COTA July 14 Day-Night Event Announced
Motorsports | June 11, 2018
(June 11, 2018) – DirtFish Rally School will be the Title Partner of the North American debut of ARX at Circuit of The Americas (COTA) on July 14 and Associate Partner of the 2018 Championship.
"I am very excited to announce DirtFish's partnership with America's Rallycross as the Title Partner of the July 14 Circuit of The America's event in Austin, Texas, as well as being an Associate Partner for the entire 2018 season," said Malli Sheaffer, General Manager, DirtFish.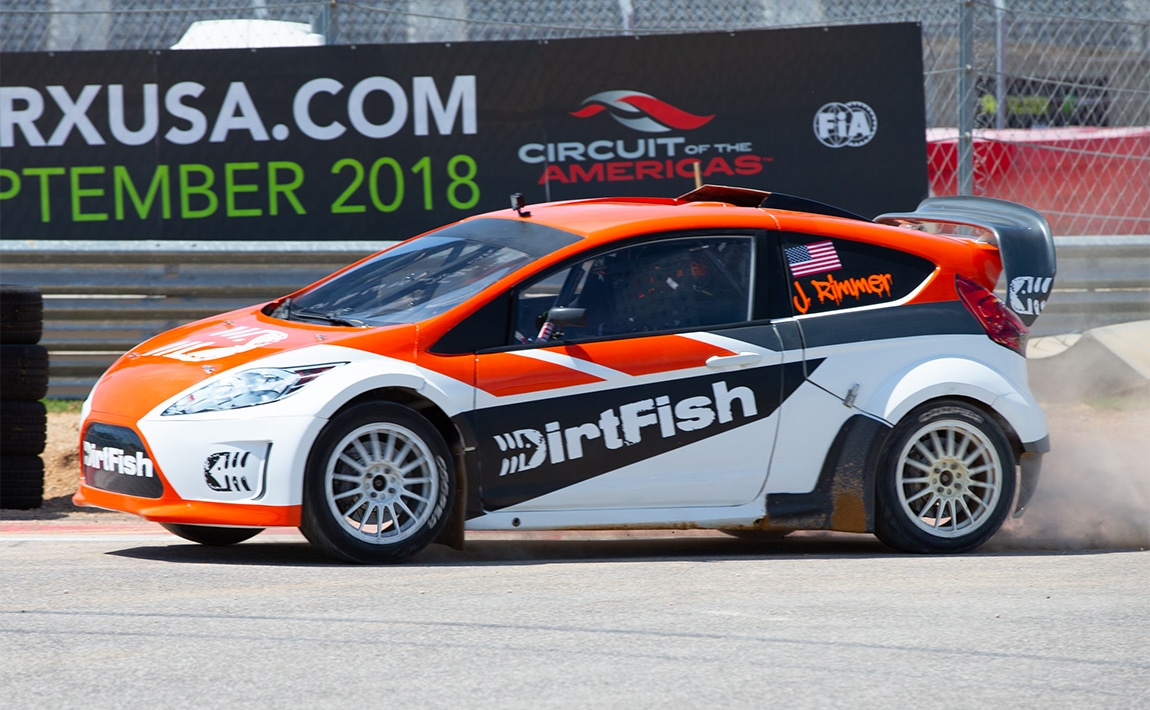 For Tickets
Fans can receive free tickets to DirtFish ARX at COTA on July 14 when they purchase tickets to World RX USA, the debut of the FIA World Rallycross Championship in the United States, September 29-30. This offer ends June 18. To purchase tickets, click this link: https://goo.gl/GQQmWe
For Media
To apply for media credentials, please register online by going to ARXRallycross.com/Media and completing the form.
---
About DirtFish Rally School
DirtFish is the most prestigious professional rally school in North America, earning the reputation for performance driving, specialized training, team-building, education and all-out commitment to rally. Nestled in the foothills of the Pacific Northwest and just a mere thirty miles from Seattle in Snoqualmie, WA, DirtFish Rally School was established in 2010 with the idea that the exciting sport of rally should be accessible to everyone. More than just a rally school, DirtFish recognizes that advanced car control skills taught on loose surfaces like gravel and mud directly translate to track, desert, autocross and street driving. Professional DirtFish instructors pride themselves in teaching car control, confidence and safety behind the wheel year-round through various driving techniques built from the roots of rally. DirtFish also has a successful motorsports team competing in the Americas Rallycross Series and the American Rally Association series in events all around the USA and Canada.
About Americas Rallycross
Established in 2018, Americas Rallycross (ARX) marks a new beginning for the sport of rallycross for the Americas. Races and viewer friendly asphalt and dirt circuits with 600 brake horsepower production-based racecars makes for exciting racing and entertainment that is perfectly suited to the way we enjoy sports today. IMG, the global sports and entertainment agency is the promoter and commercial rights holder of the series.
About IMG
IMG is a global leader in sports, fashion, events and media, operating in more than 30 countries. The company manages some of the world's greatest sports figures and fashion icons; stages hundreds of live events and branded entertainment experiences annually; and is a leading independent producer and distributor of sports and entertainment media. IMG also specializes in sports training and league development, as well as marketing, media and licensing for brands, sports organizations and collegiate institutions. IMG is part of the Endeavor (formerly WME | IMG) network.