DirtFish Motorsports Team Manager, Instructor AND Co-Driver, Michelle Miller will be sitting in the driver's seat for the 2017 Big White Winter Rally, in Kelowna, British Columbia! For the final event of the Canadian Rally Championship, teams will travel from all across North America to compete in this demanding snow rally.
Michelle has assembled the Velocity Vixens, an all-female team consisting of Tiffany MacDonald who will be co-driving for Miller, along with Mindi Cross and Tina Watt who will be the service crew. The women are looking forward to a winter adventure like no other during this challenging and exhilarating event!
Michelle said, "I am thrilled to be working with such an amazing group of women at this event and I am hopeful that our efforts will engage new interest from women who want to take on an empowering and confidence-inspiring challenge in their future."
This will be Michelle's second rally as a driver, but she has competed at the Big White Winter Rally twice as a co-driver; once with DirtFish Driver, James Rimmer and once with Instructor, Sam Albert.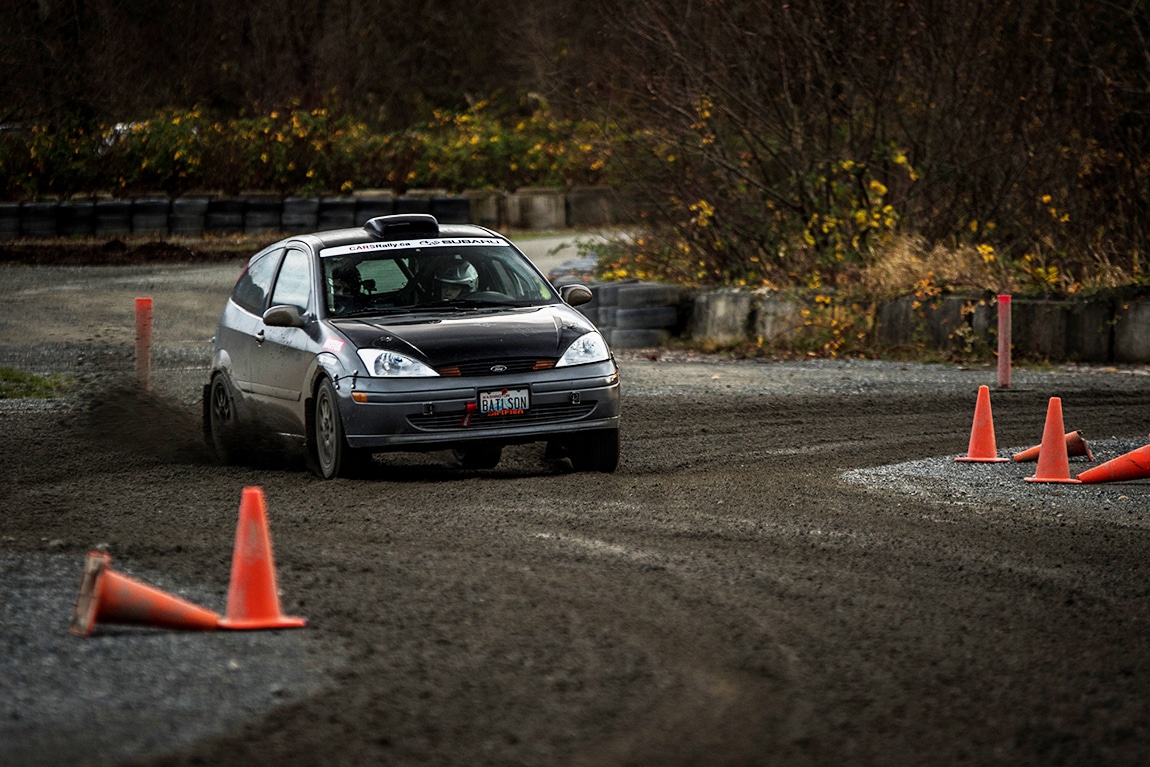 Michelle has this to say about the upcoming rally: "I am excited to conquer these roads as a driver this time around! Big White has become one of my favorite rallies; it's very beautiful and almost serene as we have traversed the twisty roads and always changing conditions with everything blanketed in snow. Being in the driver seat will be an exciting new way to see these roads and will definitely help me as a co-driver and instructor, giving me an even better understanding from the driver perspective." Michelle will be driving a 2003 Ford Focus in two-wheel drive Open Class.
Tiffany MacDonald began competing in TSD (Time, Speed, Distance) rallies in 2013 as a navigator and went on to win 1st overall as a navigator in her class for the 2016 Championship. Continuing in 2016, she took interest in stage rally and began her career co-driving in events. In addition to competing, Tiffany is currently the Vice President of Rally Pacific Motorsport, where she helped form British Columbia's newest rally club- Interior Rally Sport Association which helps organize and run TSD events around the British Columbia interior.
Tina Watt is a service advisor, working mother and wife who attended the automotive program at Lake Washington Technical College. Her passion and goal in life is to change the stereotypes of women in the automotive industry!
Mindi Cross' racing career began in 1999 with the SCCA Solo program where she earned national championship titles in 2009 and 2011. Most recently, Mindi has been campaigning a Scion FR-S in the Street Touring Extreme class in Solo and ProSolo series. As a self-funded amateur racer, Mindi has spent countless hours on preparation and maintenance of her own cars and the team cars that she has co-driven for. She considers WRC Group B rally legend, Michele Mouton one of her racing heroes and inspirations.
You can follow the team's progress during the event at: https://carsrally.ca/rally-events/big-white-winter-rally/. The team would like to send a thank you to DirtFish, 425 Motorsports and all of their friends, families and volunteers for the support!
Follow Michelle's adventure in the Great White North on Social Media:
Instagram: @mmillerracing