A Silver Finish for DirtFish at STPR
Motorsports | June 14, 2018
For the third event of the 2018 American Rally Association (ARA) Championship season, the DirtFish Motorsports team headed cross-country to Wellsboro, Pennsylvania for the Susquehannock Trail Performance Rally (STPR). Over the course of the weekend, the team came away with an impressive second overall and first in class finish driving the Rocket Rally Racing powered Restricted 4WD Subaru STI.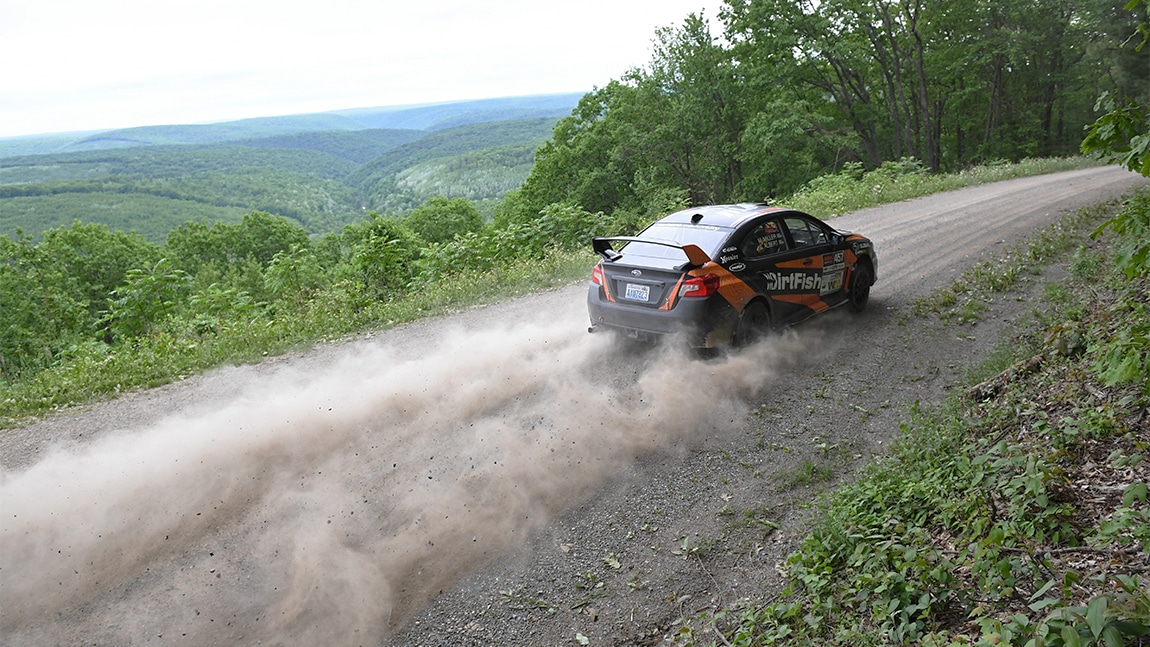 Day one of STPR began with a scenic Parc Expose in Greensboro, PA where hundreds of fans had the opportunity to meet the drivers and would eventually watch the cars depart for the first stage of the event. The DirtFish team followed suit and headed to the Waste Management stages for the beginning of the rally. 
Even though Sam and Michelle started the rally in fourth, the first stages of the rally presented fairly rough roads, but the DirtFish Subaru STI and Hoosier Racing tires provided enough grip and strength to make the stages successful.  Day one ended at the Tioga County Fairgrounds for a spectator super special, which had a great turnout of rally enthusiasts. The team was able to finish the final two stages in fourth overall and first in the Limited Four-Wheel-Drive class.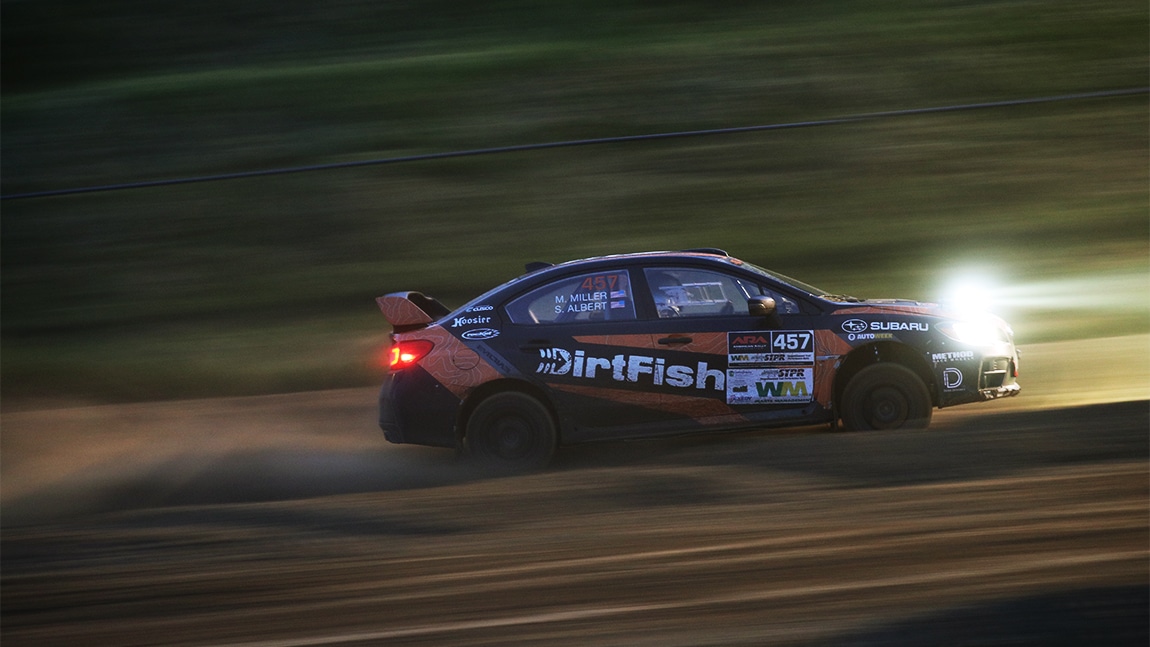 The second and final day of STPR began in the early morning, with tricky and tight tree lined stages. There had been a light rain throughout the night, which, combined with the loose gravel and hard packed clay on the crowned roads, created a fairly inconsistent surface for the competing drivers to grip. Competitors struggled with the circumstances as their cars began to be plagued with mechanical issues, allowing the DirtFish team to move up in the rankings. However, like some of their competitors, the car suffered a broken axle on the 8th stage. Sam and Michelle managed to drive through two more stages before taking it to service. DirtFish Technicians, Tony Torchia and Chad Sherman, worked swiftly to get the car repaired and back together before the final stages, which included the longest stage of the rally.
The 29.26 mile stage was a test of the team's focus and endurance. It was also a true test of the car and its ability to be pushed hard for nearly 30 miles. They finished the stage with elation and proceeded back to the fairgrounds for two more specatator stages that concluded the rally weekend.  The team's diligent effort from the weekend brought them home with a second overall and first in class finish!
The next stop on the 2018 ARA calendar is New England Forest Rally, in Newry, Maine. Sam, Michelle and the DirtFish team will be looking to hold onto their third position in the overall standings, and even move ahead of their competition, Jeff Seehorn and Karen Jankowski.