The Big Northwest Subaru Show is the largest Subaru car meet in the Northwest. It has consistently grown a substantial amount every year since its inception and has become one of the best local events for Subaru owners and the Subaru community as a whole. Some of the fans simply show up to the show in their Subaru's while other show up to show off their Subaru's. There are so many different events and activities that take place throughout the day, that there is literally something for everyone to do – a car show, an autocross race, dogs for people to play with, prizes, autograph sessions with Mark Higgins and some of the most impressive Subaru's ever built!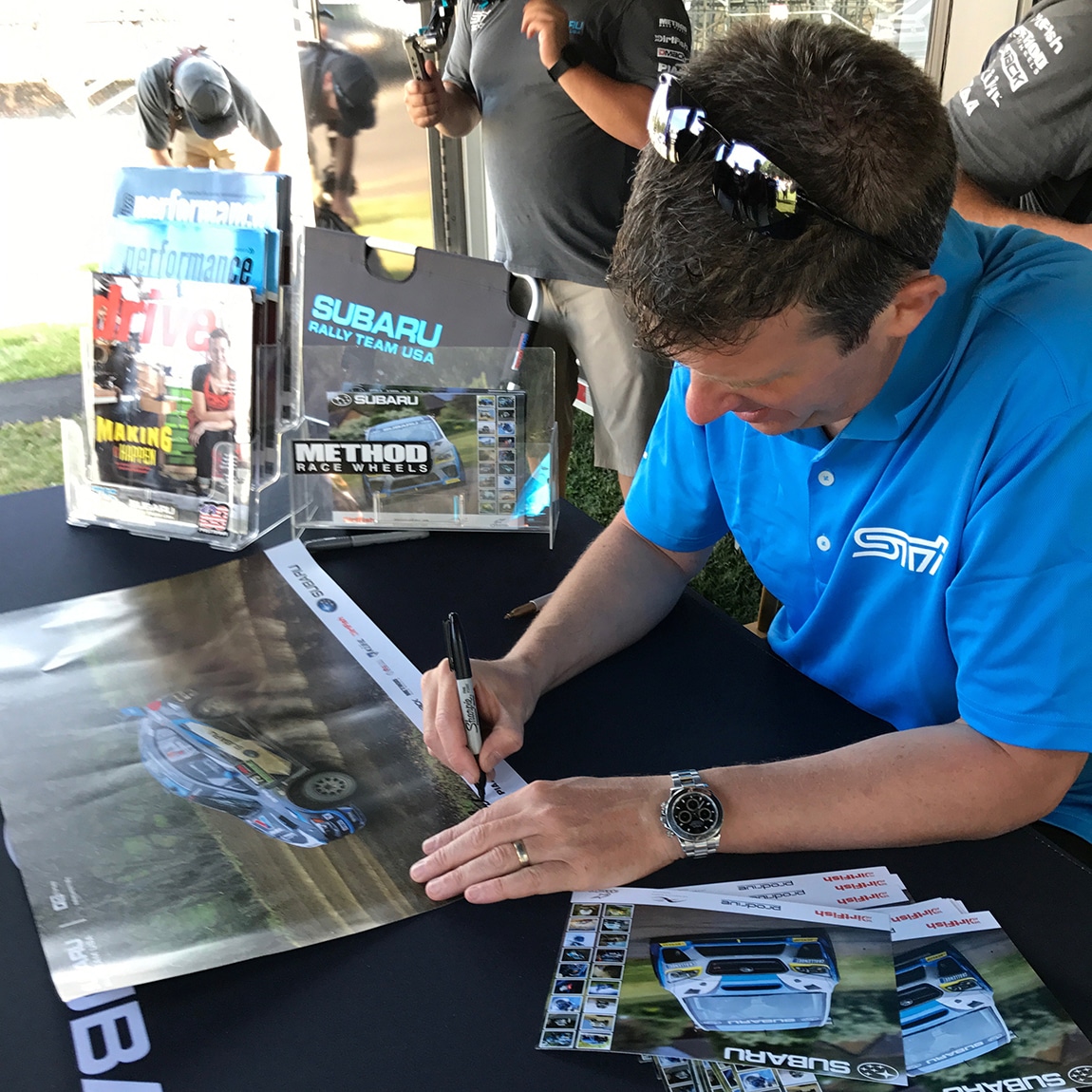 This year, the team at DirtFish saw the value of not only being in attendance, but DirtFish also sponsored the event! To make our presence even more special and give the fans something they don't normally see, not only did we bring two of our school cars and our Open Restricted class Subaru STI, but we also brought the iconic Richard Burns Subaru Impreza WRC99 rally car! This car is normally housed in the showroom at our headquarters in Snoqualmie, WA but since it is something rarely seen in public, we like to take advantage of any opportunity to show it to fans. 
We arrived early in the morning to begin setting everything up alongside all of the other forty-seven vendors who were staging their cars and setting up their retail to sell. Sandwiched between the entrance and the giant Subaru of America display, the DirtFish area was in a prime location for the fans to easily access the cars and talk to our team about what we do.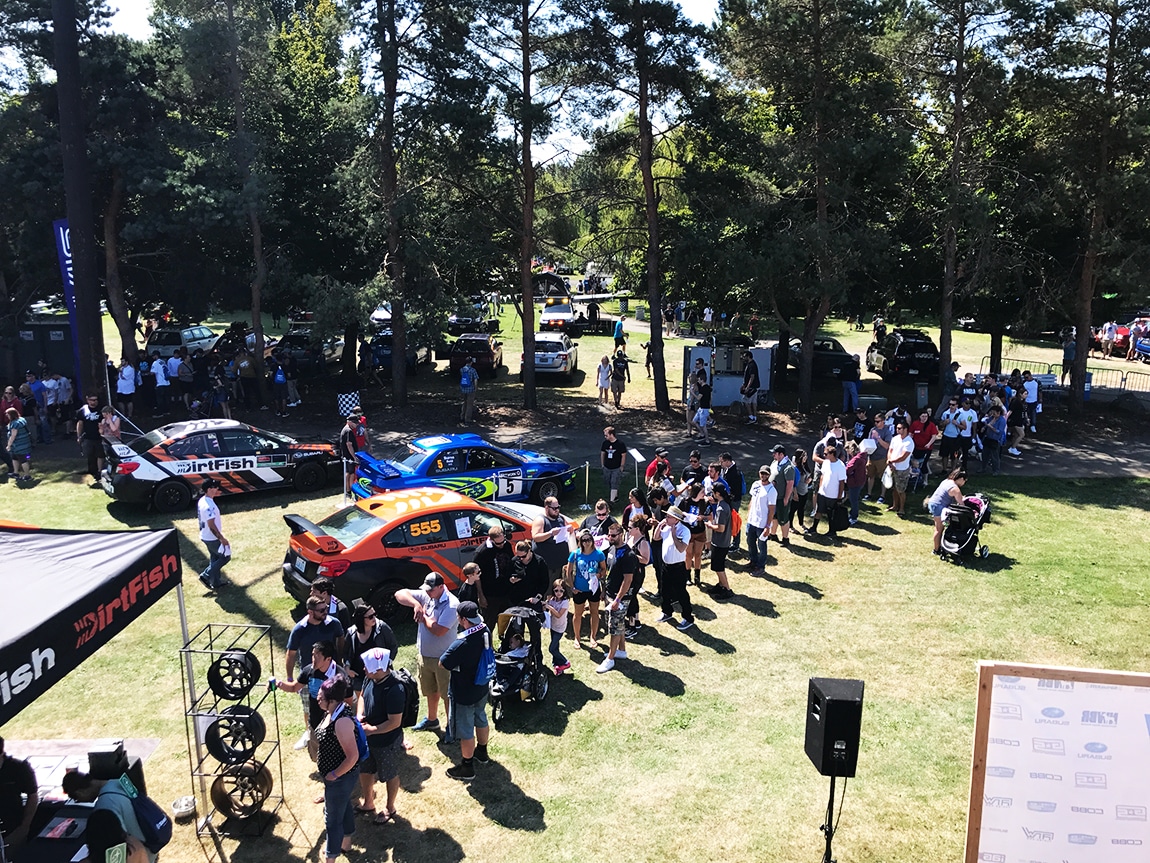 Once the gates opened to the public, there was a huge influx of people! We were blown away by the number of people who showed up for this event; it was by far the most we have seen at a Subaru show like this. We spent the day meeting a lot of great people and looking at some really cool, unique cars. but we mostly spent our time giving away a ton of awesome DirtFish swag! We were very pleased with the love people showed for the DirtFish brand and it made us extremely proud to be a part of the Subaru community.
We are really looking forward to Big Northwest in 2018 and years to come!