2016 DirtFish Red Bull GRC Livery Revealed!
Uncategorized | May 16, 2016
With the goal and vision of growing DirtFish into a world-renowned brand and motorsports team, we have worked hard to make our brand stand out against the competition. We are pleased to show you the all-new livery we've chosen for the 2016 Red Bull Global Rallycross season!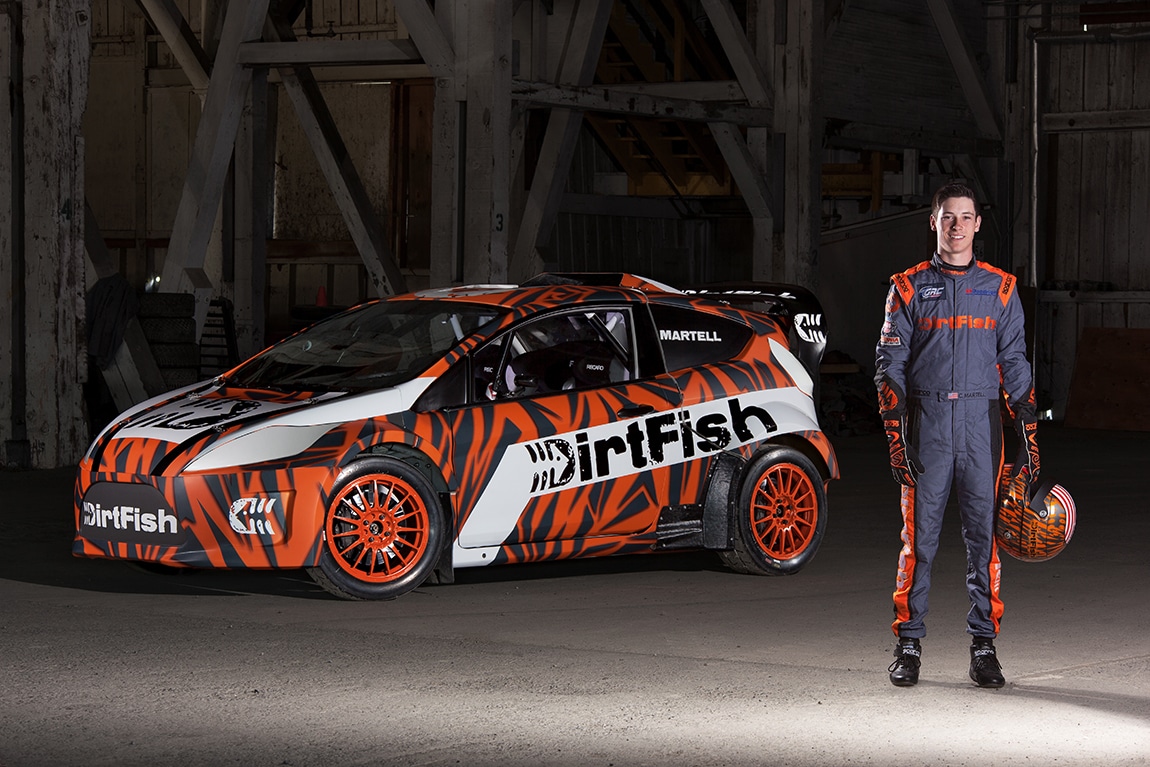 This livery exemplifies the future of the DirtFish brand while following the orange and grey theme everyone has come to know over the years. In the past, we have commonly used the triangular, geometric pattern for our Red Bull GRC Lites cars and DirtFish sponsored Subaru Rally Team USA Supercars. This year however, we decided to ditch the triangular shapes of the past and start fresh. DirtFish's Social Media Manager, Trevor Wert, came up with a brand new "bright and loud" design, featuring a vivid orange and dark grey pattern, exuding drop shadows to give it a little depth and third dimensional feel. We incorporated the racing stripes that everyone associates with rally, which is at the core of the DirtFish brand.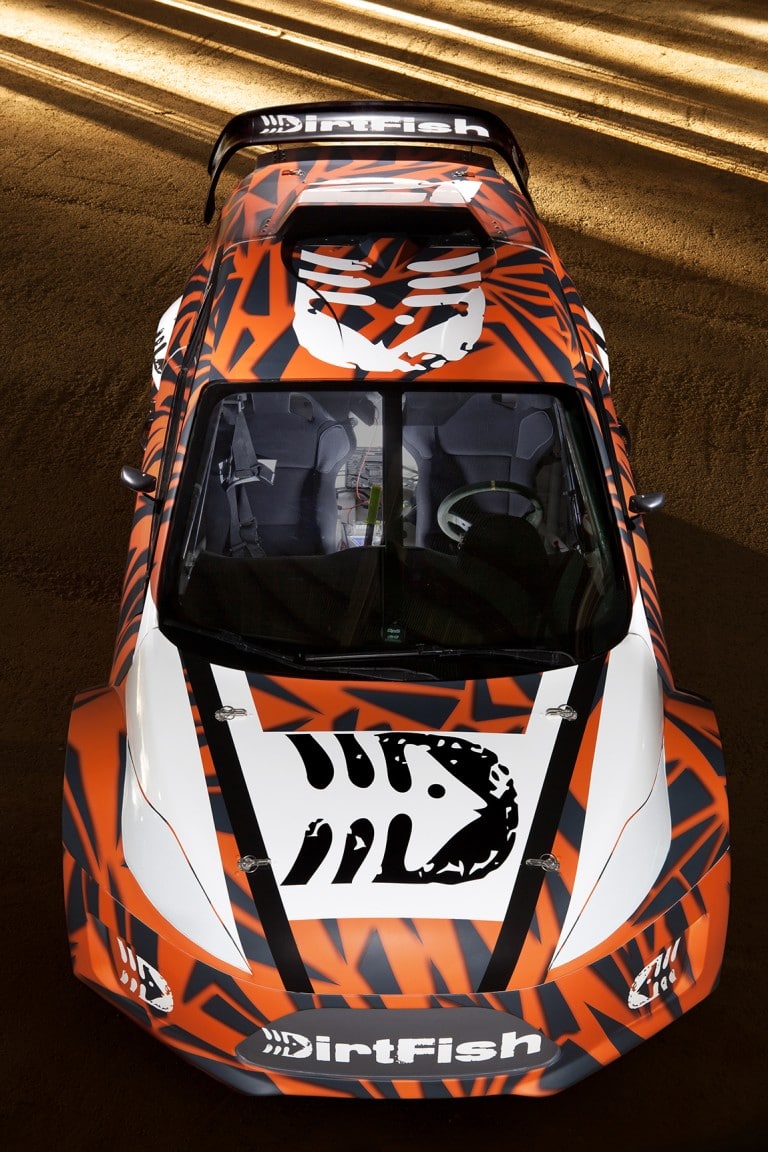 With the Red Bull Global Rallycross being televised, it is a big stage for any team and driver. Since the Red Bull GRC Lites is a spec series (everyone running the same equipment), each car has the same body, which means it can easily get lost in the mix. Anything a team can do to stand out will aid in showcasing the driver, the team, and their sponsors, ultimately growing their brand and overall following.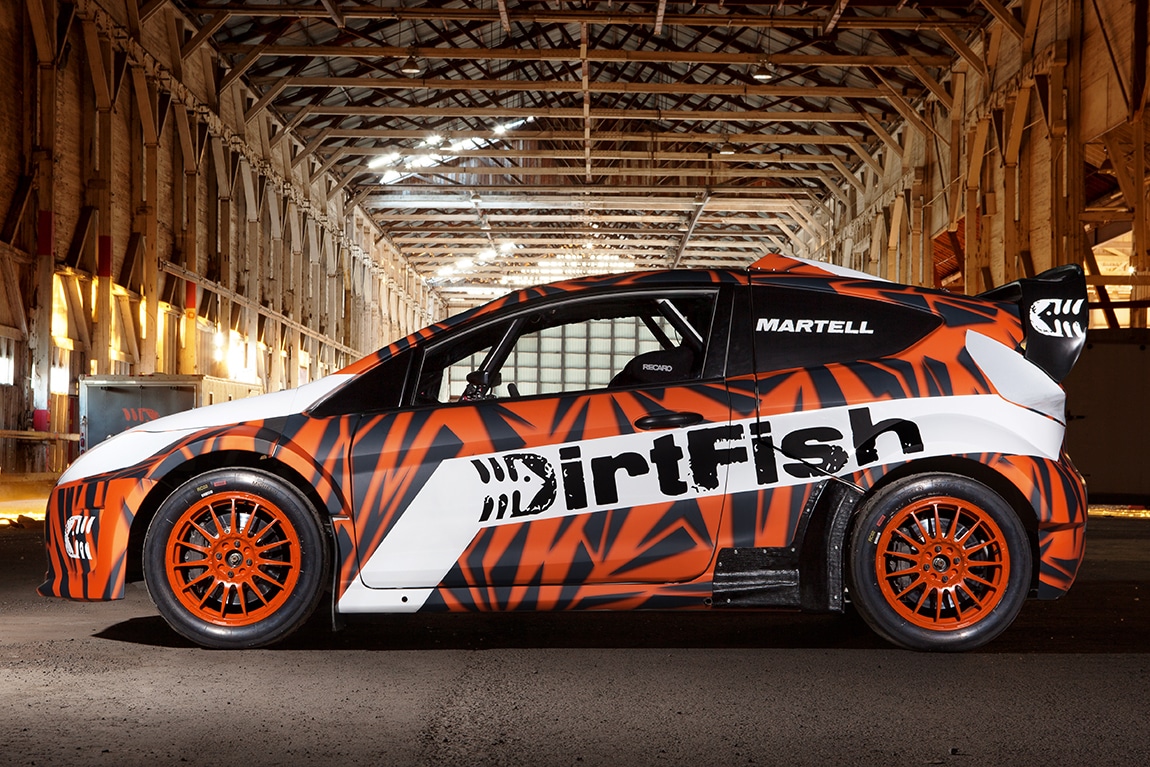 The younger demographic of GRC fans seem to be attracted to the wild and crazy liveries seen on the sides of the Supercars throughout the years. Since the GRC Lites class has been spawning the next generation of high-level Supercar drivers, the cars they drive to get there should match their level of driving.
We are looking forward to the 2016 season with our new driver, Conner Martell. He has been hard at work training throughout the winter and spring to prepare for the first race in Phoenix, AZ later this week. Stay tuned!
Photos by: Justin Fitch and Trevor Wert (DirtFish)